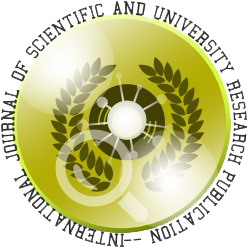 The Connected Past 2017 : bilan et perspectives de l'étude des réseaux en sciences humaines et sociales
Authore(s) : Marion Dessaint || Université Paris I Panthéon Sorbonne.
Volume : (13), Issue : 205, February - 2018
Abstract :

C'est à Bournemouth, sur la côte sud de l'Angleterre, que s'est déroulée, les 24 et 25 août 2017, la septième conférence du programme de recherche The Connected Past. Ce dernier a été créé il y a maintenant cinq ans par trois chercheurs anglais spécialistes de l'étude des réseaux en archéologie et en histoire : Tom Brughmans (Université d'Oxford), Fiona Coward (Université de Bournemouth) et Anna Collar (Université d'Aarhus). Cette conférence faisait suite à un workshop de deux jours pendant lesquels plusieurs professeur.e.s, chercheurs et chercheuses et étudiant.e.s ont abordé des questions méthodologiques concernant l'application de méthodes d'étude des réseaux sur des données archéologiques et des sources historiques. La conférence qui a suivi, a réuni une quarantaine d'archéologues, d'historien.ne.s, ainsi que de mathématicien.ne.s et physicien.ne.s, dont les études font toutes appel à l'utilisation des réseaux en sciences humaines. Celle-ci s'organisait autour de six thématiques sur l'utilisation de ces techniques appliquées aux données écrites et archéologiques à travers des approches diachroniques et multiscalaires. Cette semaine de workshop et de conférence a permis de faire un bilan concernant l'utilisation de ces méthodes mais a également, et surtout, permis d'évoquer les perspectives futures de l'utilisation de ces techniques en sciences humaines.
Keywords :Connected Past Conference.
Cite This Article:
Bilan et perspectives de l'étude des réseaux en sciences humaines et sociales
Vol.I (13), Issue.I 205
Article No : 10067
Number of Downloads : 101
References :

Feugnet A. (2014). Les importations méditerranéennes dans le monde celtique, marqueurs économiques et  politiques entre 250 et 25 av. J.-C. ». Hypothèses, 17(1), 313-322. Hammond, M. & Cornell, J. (2017). Network analysis and the People of Medieval Scotland (1093-1286) Database. Glasgow: University of Glasgow Centre for Scottish and Celtic Studies,2017,504p. Rivals C. (2013). Saint-Antonin-Noble-Val (Tarn-et-Garonne). Une...

More

Feugnet A. (2014). Les importations méditerranéennes dans le monde celtique, marqueurs économiques et  politiques entre 250 et 25 av. J.-C. ». Hypothèses, 17(1), 313-322.
Hammond, M. & Cornell, J. (2017). Network analysis and the People of Medieval Scotland (1093-1286) Database. Glasgow: University of Glasgow Centre for Scottish and Celtic Studies,2017,504p.
Rivals C. (2013). Saint-Antonin-Noble-Val (Tarn-et-Garonne). Une application de la théorie des graphes pour l'étude d'un bourg médiéval. Archéologie du Midi Médiéval, 31, 190-196.

...

Less