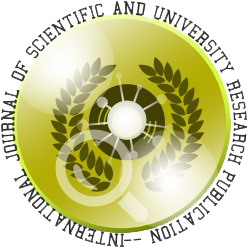 La gestion sans budget ou l'alignement de la finance sur la stratégie
Authore(s) : Vassili JOANNIDES || Grenoble École de Managementet Queensland University of Technology Vassili.joannides@grenoble-em.com.
Volume : (13), Issue : 205, September - 2018
Abstract :
This  paper  seeks  to  contribute to  the  literature  on Beyond Budgeting. For that purpose, it addresses the question of whether the Beyond Budgeting philosophy can be characterised as the alignment of finance with strategy. In BBRT publications, the latter is presented as such and always remains undefined. Therefore, the 10  principles developed  will  be  informed  with  the strategy-focused organisation. Then, this conceptual assemblage is applied to the best-known example of beyond    budgeting  in practice, i.e. Svenska Handelsbanken. Beyond  Budgeting  cannot  be understood without strong links to strategy.
Résumé: 
article vise à contribuer à la connaissance sur la gestion sans budget en  répondant à  la  question de recherche suivante :
la philosophie de la gestion sans budget peut-elle être caractérisée par l'alignement de la finance sur la strategie ?
Dans les publications du BBRT, cette dernière est définie comme une gestion fondée sur l'alignement de la finance et du contrôle sur la stratégie L'alignement n'ayant jamais été défini par le
BBRT
, les dix principes fondant la gestion sans budget  seront  lus  au  travers  du  prisme  de l'organisation centrée sur la stratégie. Une fois comprise la notion de gestion sans budget, celle-ci sera illustrée à l'aide d'un cas très emblématique sur la question :
Svenska Handelsbanken.
Il est noté ici que la gestion sans budget ne peut pas être comprise sans lien explicite avec la stratégie.
Keywords :
Gestion sans budget, finance, budget, stratégie.
Cite This Article:
l'alignement de la finance sur la stratégie
Vol.I (13), Issue.I 205
Article No : 10029
Number of Downloads : 111
References :

Alcouffe, S., Berland, N. et Levant, Y. (2003), « Les facteurs de diffusion des innovations managériales en comptabilité et contrôle de gestion: une étude comparative », Comptabilité Contrôle Audit, Vol. 9, pp. Ppages. Alcouffe,  S.,  Berland,  N. et  Levant,  Y.  (2008a),  « Actor-networks  and  the diffusion  of management   accounting   innovations:   A   comparative   study   »,   Management...

More

Alcouffe, S., Berland, N. et Levant, Y. (2003), « Les facteurs de diffusion des innovations managériales en comptabilité et contrôle de gestion: une étude comparative », Comptabilité Contrôle Audit, Vol. 9, pp. Ppages.
Alcouffe,  S.,  Berland,  N. et  Levant,  Y.  (2008a),  « Actor-networks  and  the diffusion  of management   accounting   innovations:   A   comparative   study   »,   Management Accounting Research, Vol. 19. (1), pp. Ppages.
Alcouffe, S., Berland, N. et Levant, Y. (2008b), « « Succès » et « échec » d'un outil de gestion: le cas de la naissance des budgets et de la gestion sans budget », Revue Française de Gestion, Vol. 34. (188-189), pp. Ppages.
BBRT. (2009a), "Binding People to a Compelling Purpose and Clear Values", in  BBRT Online Knowledge working papers. Beyond Budgetng RoundTable, London.
BBRT. (2009b), "Decentralization: How to Do It Effectively", in BBRT Online Knowledge working papers. Beyond Budgetng RoundTable, London.
BBRT. (2009c), "Getting more value from benchmarking", in BBRT Online Knowledge working papers. Beyond Budgetng RoundTable, London.
BBRT. (2009d), "Getting more Value from Outsourcing and Offshoring", in BBRT Online Knowledge working papers. Beyond Budgetng RoundTable, London.
BBRT.  (2009e),  "How  to  go  improve  strategic  planning",  in  BBRT  Online  Knowledge working papers. Beyond Budgetng RoundTable, London.
BBRT. (2009f),  "How to Rethink Performance Appraisals", in  BBRT  Online Knowledge working papers. Beyond Budgetng RoundTable, London.
BBRT. (2009g), "How to stretch goals", in BBRT Online Knowledge working papers. Beyond Budgetng RoundTable, London.
BBRT.  (2009h),  "How  to Use KPIs to Know Where You are Today", in  BBRT Online Knowledge working papers. Beyond Budgetng RoundTable, London.
BBRT. (2009i), "Measure Process Flow & Variation rather than Budgets and People", in BBRT Online Knowledge working papers. Beyond Budgetng RoundTable, London.
BBRT. (2009j), "Rethinking Incentive Compensation", in BBRT Online Knowledge working papers. Beyond Budgetng RoundTable, London.
BBRT. (2009k), "Why You should Move to Target and Value Stream Costing", in BBRT Online Knowledge working papers. Beyond Budgetng RoundTable, London.
Becker, S., Messner, M. et Schäffer, U. (2009), "The Evolution of a Management Accounting Idea: The Case of Beyond Budgeting", in 3rd Management Accounting as Social and Organisational Practice workshop, Copenhagen Business School.
Berland, N. (1999), « A quoi sert le contrôle budgétaire? », Finance Contrôle Stratégie, Vol.2, pp. Ppages.
Berland, N. (2004), « La gestion sans budget : évaluation de la pertinence des critiques et interprétation théorique », Finance Contrôle Stratégie, Vol. 7. (4), pp. Ppages.
Berland, N. (2008), "Peut-on gérer sans budget", in Schmidt, G. (Ed.),  Le management, fondements et renouvellements. Éditions Sciences Humaines, Paris, pp. 195-200.
Berland, N., Joannidès, V. et Levant, Y. (2009), "Institutionalisation and deinstitutionalisation of budgets. Symmetrical analysis of rhetoric associated to the introduction of budget and "beyond budgeting"", in 30ème congrès annuel de l'AFC, Nice.
Berland, N. et Pinçon, J. (2002), "Gérer sans budget: le cas de Rhodia", in Échanges.
Berry, A. (2005), « Accountability and control in a cat's cradle », Accounting, Auditing & Accountability Journal, Vol. 18. (2), pp. Ppages.
Bessire, D. et Baker, R. (2005), « The French Tableau de bord and the American Balanced Scorecard: a critical analysis », Critical Perspectives on Accounting, Vol. 16. (6), pp. Ppages.
Bogsnes, B. (2008), Implementing Beyond Budgeting: Unlocking the Performance Potential Wiley and Sons, London.
Bourguignon, A., Malleret, V. et Nørreklit, H. (2004), « The American balanced scorecard versus  the  French  tableau  de  bord:  the  ideological  dimension  »,  Management Accounting Research, Vol. 15, pp. Ppages.
Bunce, P., Fraser, R. et Hope, J. (2002), "BBRT Beyond Budgeting White paper - 2002", in BBRT Online Knowledge working papers. BBRT, London.
Bunce, P., Fraser, R. et Hope, J. (2004), "The principles of Beyond Budgeting", in BBRT Online Knowledge working papers. Beyond Budgeting RoundTable, London.
Chenhall, R. H. (2005), « Integrative strategic performance measurement systems, strategic alignment of manufacturing, learning and strategic outcomes: an exploratory study », Accounting, Organizations and Society, Vol. 30. (5), pp. Ppages.
Covaleski, M. A. et Dirsmith, M. W. (1986), « The budgetary process of power and politics», Accounting, Organizations and Society, Vol. 11. (3), pp. Ppages.
Daum,  J.  (2001),  "Beyond  Budgeting:  how  to  become  an  adaptive  sense-and-respond organization", The new New Economy Analyst Report, May 22p.
Daum,  J.  (2002),  "Beyond  Budgeting:  A  Model  for  Performance  Management   and Controlling in the 21st Century?", in Controlling & Finance, Mannheim.
Daum, J. (2003), "Interview with Lennard Francke: Managing without budgets at Svenska Handelsbanken", The new New Economy Analyst Report, February 24p.
David, A. (1997), RATP : La métamorphose – réalités et théorie du pilotage du changement, Interéditions, Paris.
Girodeau, M. (2010), "Imagining (The Future) Business: How to Make Firms with Plans", in Management   Accounting   as   Social   and   Organisational   Practice,   Copenhagen Business School.
Hope, J. et Fraser, R. (1997), « Beyond Budgeting, Breaking through the Barrier to 'the Third Wave' », Management Accounting, Vol. December, pp. Ppages.
Hope, J. et Fraser, R. (1999a), « Beyond Budgeting, Building a New Management Model for the Information Age », Management Accounting, Vol. January, pp. Ppages.
Hope, J. et Fraser, R. (1999b), « Budgets : how to Manage without Them », Accounting and Business, Vol. April, pp. Ppages.
Hope, J. et Fraser, R. (1999c), « Budgets : The Hidden Barrier to Success in the Information Age», Accounting and Business, Vol. March, pp. Ppages.
Hope, J. et Fraser, R. (2003a), Beyond Budgeting: How Managers Can Break Free from the Annual Performance Trap, Harvard Business School Press, Boston.
Hope, J. et Fraser, R. (2003b), « Who Needs Budgets ? », Harvard Business Review, Vol. February, pp. Ppages.
Jacqué,  P.  (2008),  "Décideurs  publics:  le  duel  Sciences-Po  –  ENA",  in  Le  Monde  de l'Éducation. Le Monde, Paris.
Kaplan, R. et Norton, D. (1996), The Balanced Scorecard: Translating Strategy into Action, Harvard University Press, Boston.
Kaplan,  R.  et  Norton,  D.  (2000),  The  Strategy-Focused  Organization:  How Balanced Scorecard Companies Thrive in the New Business Environment, Harvard University Press, Boston.
Kaplan, R. et Norton, D. (2004), Strategy Maps: Converting Intangible Assets into Tangible Outcomes, Harvard University Press, Boston.
Kaplan,  R.  et  Norton,  D.  (2006),  Alignment:  How  to  Apply  the  Balanced  Scorecard  to Corporate Strategy, Harvard University Press, Boston.
Kaplan, R. et Norton, D. (2008), Execution Premium. Linking Strategy to Operations for Competitive Advantage, Harvard University Press, Boston.
Libby, T. et Lindsay, R. M. (2009), « Beyond budgeting or budgeting reconsidered? A survey of North-American budgeting practice », Management Accounting Research, Vol. 21. (1), pp. Ppages.
Malmi, T. (1999), « Activity-based costing diffusion across organizations: an exploratory empirical analysis of Finnish firms », Accounting, Organizations & Society, Vol. 24, pp. Ppages.Messner, M. (2009), « The limits of accountability », Accounting, Organizations and Society,Vol. 34. (8), pp. Ppages.
Modell, S. (2003), « Goals versus institutions: the development of performance measurement in the Swedish university sector », Management Accounting Research, Vol. 14. (4),Ppages.
Modell, S. (2005), « Students as consumers?: An institutional field-level analysis of the construction  of  performance  measurement  practices  »,  Accounting,  Auditing  &Accountability Journal, Vol. 18. (4), pp. Ppages.
Modell, S. (2009), « In defence of triangulation: a critical realist approach to mixed methods research in management accounting », Management Accounting Research, Vol. 20,Ppages.
Njoku, J. C., van der Heijden, B. I. J. M. et Inanga, E. L. (2010), « Fusion of expertise among accounting faculty: towards an expertise model for academia in accounting », Critical Perspectives on Accounting, Vol. 21. (1), pp. Ppages.
Player, S. (2003), « Why some organizations go "Beyond Budgeting" »,  The Journal of Corporate Accounting & Finance, Vol. March/April, pp. Ppages.
Roberts, R. W. (2004), « Managerialism in US universities: implications for the academic accounting profession  »,  Critical  Perspectives  on  Accounting,  Vol.  15.  (4-5),  pp. Ppages.
Wahlström, G. (2006), « Worrying but accepting new measurements: the case of Swedish bankers and operational risk », Critical Perspectives on Accounting, Vol. 17. (4), pp.Ppages.
Wahlström, G. (2009), « Risk management versus operational action: Basel II in a Swedish context », Management Accounting Research, Vol. 20, pp. Ppages.

...

Less