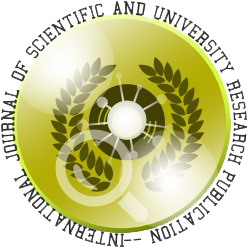 A case for the promotion of indigenous knowledge for entrepreneurship development in developing countries: The case of Botswana
Authore(s) : Isaac N Mazonde || ProfessorDepartment of Environmental ScienceUniversity of Botswana. e-mail: mazondei@mopipi.ub.bw.
Volume : (13), Issue : 205, January - 2019
Abstract :
The past decade has experienced economic recession which has manifested itself in higher unemployment figures, especially among the youth including university graduates. For those countries endowed with indigenous knowledge and biodiversities that can be tapped for food, medicines and other commercializable uses the exploitation, and beneficiation of such resources present opportunities for creating sustainable jobs outside the framework of conventional stateled employment. This paper attempts to show how the nation can build on that synergy to enhance the employment opportunities for its citizens.
Keywords :
Self-employment; indigenous knowledge; economic diversification; intellectual property rights; entrepreneurship; biodiversity.
Cite This Article:
The case of Botswana
Vol.I (13), Issue.I 205
Article No : 10029
Number of Downloads : 103
References :

Bolaane, M. M. M.,   Mazonde,  I. N., Neba,  A., Sekhwela, M. B. M. (2015). The role of Universities in facilitating inclusive development in Botswana. Universities in Inclusive Development (UNIID) Botswana Report, Gaborone. Emery, A. R. (2000): Integrating indigenous knowledge in project planning and implementation.The Canadian International Development Agency. Government of the Republic of South Africa (2004): The protection of...

More

Bolaane, M. M. M.,   Mazonde,  I. N., Neba,  A., Sekhwela, M. B. M. (2015). The role of Universities in facilitating inclusive development in Botswana. Universities in Inclusive Development (UNIID) Botswana Report, Gaborone.
Emery, A. R. (2000): Integrating indigenous knowledge in project planning and implementation.The Canadian International Development Agency.
Government of the Republic of South Africa (2004): The protection of Indigenous Knowledge through the intellectual property system: A policy framework. Pretoria: Department of Trade and Industry.
Mazonde, I. N. (2007). The enterprise dimension of the British University: Experiences from three Scottish universities. A Commonwealth Fellowship Study Tour to the Universities of Abertay Dundee, St. Andrews and Dundee, 22 October – 30 November, 2007. Gaborone. Unpublished Report
Mazonde, I. N. (2002). Pride and prejudice: The ethnicity factor in the making of the San.    Anthropology Southern Africa.  25 (1&2), 2002, 46-53.
Mohamedbhai, G. (2013). Indigenous knowledge must be harvested for development. University    World News Global Edition Issue 262, 09 March 2013
Mosimanegape, G. (2010). Regional CBNRM Capacity Building Programme in Southern Africa runs for the 3rd consolidation phase. Kalahari, Sept 2010, Issue No 90
Nicolas, G. (2006). IK for development: Opportunities and challenges. World Bank: Indigenous Knowledge for Development Program. Paper presented at the UNCTAD Conference on Traditional Knowledge in Geneva, November 1, 2000.
Scheinman, D. (2000). An Integrated program for developing medicinal plants: A case study from Tanga, Tanzania. Unpublished paper.
Tabulawa, R. (2009). Employability skills: A sign of a changed work place. Education Matters Column. Gaborone: The Botswana Gazzette, 25th May, 2009.
United Nations (1995). Principles & Guidelines for the Protection of the Heritage of Indigenous People. The Sub-Commission on Prevention of Discrimination and Protection of Minorities of the Commission on Human Rights, Economic and Social Council. United Nations (E/CN.4/Sub.2/1995/26, GE. 95-12808 (E), 21 June 1995).
World  Bank  (1998).  Indigenous  Knowledge  for  Development:  A  Framework  for   Action.  Washington:  World  Bank,  Africa  Region.

...

Less