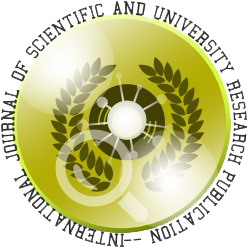 A Study on Total Quality Management in Brand Building of Engineering Institutions
Authore(s) : Dr.P.RAJALAKSHMI || Assistant ProfessorDepartment of Business AdministrationShasun School of Liberal EducationChennai.
Volume : (3), Issue : 211, January - 2019
Abstract :

Amongst many service sectors, technical educational sector plays a pivotal role for socio economic development in any country since it deals with knowledge development and dissemination, technology transfer and collaborative works with industries. The demand and opportunities in technical educational sector resulted in mushrooming growth in number of technical institutes especially in the developing countries like India.
Keywords :
Quality, Education, technical, Indian.
Cite This Article:
Brand Building of Engineering Institutions
Vol.I (3), Issue.I 211
Article No : 10039
Number of Downloads : 105
References :