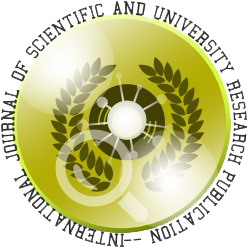 An analysis of Botswana's implementation challenges
Authore(s) : Gape Kaboyakgosi || Senior Research Fellow at the Botswana Institute for Development Policy Analysis. E-mail: gapek@bidpa.bw.
Volume : (13), Issue : 205, January - 2019
Abstract :
While  politicians,  academics  and  development  practitioners  agree that Botswana faces the challenge of poor project implementation, no research has been conducted to understand the causes of this problem. Our objective in this paper is to examine factors that contribute to poor project implementation in Botswana. To achieve this objective, we review the literature on the causes and effects of poor implementation. Thereafter, we assess a number of major implementation failures in Botswana to determine their causes. We argue that these challenges do not to fit perfectly with the traditional 'implementation literature' which attributes poor implementation to whether public policies followed a 'bottom-up' or 'top-down' model, or whether they were a 'hybrid' that combines the two. We conclude that in Botswana, the complexity of policy challenges, the supply driven nature of implementation, the declining policy commitment and the reluctance to reform are the main challenges to implementation.
Keywords :
Poor implementation, public policies, policy challenges, supply driven implementation, declining policy committment, reluctance to reform.
Cite This Article:
Botswana's implementation challenges
Vol.I (13), Issue.I 205
Article No : 10031
Number of Downloads : 132
References :

Baker, R. (1990). The role of the state and bureaucracy in developing countries after World War II. In A. Farazmand, (ed.), Handbook of Comparative and Development Administration, (353-366). New York: Marcel Dekker Inc. Barrett, S. (2004). Implementation studies: Time for a revival? Personal reflections on   20   years   of   implementation   studies.   Public Administration, 82(2), 249-262. Botswana Institute for...

More

Baker, R. (1990). The role of the state and bureaucracy in developing countries after World War II. In A. Farazmand, (ed.), Handbook of Comparative and Development Administration, (353-366). New York: Marcel Dekker Inc.
Barrett, S. (2004). Implementation studies: Time for a revival? Personal reflections on   20   years   of   implementation   studies.   Public Administration, 82(2), 249-262.
Botswana Institute for Development Policy Analysis (2001).  Impact of HIV/AIDS on the Botswana Economy. A BIDPA Briefing-sponsored by BiFM. Gaborone.
Bowman, A. (2005). Policy implementation. In J. Rabin (Ed.), Encyclopedia of Public Administration and Public Policy. (209-213). London. Taylor and Francis.
Fidzani, N.H., Mguni, B., Matlakala, D., Salkin, J.S. Siwawa, C. and Tumelo, S.S.G. (2010). The Botswana International University of Science and Technology: Unpublished Report to the Minister of Education and Skills Development. Gaborone: Ministry of Education and Skills Development.
Good, K. (1992). Interpreting the exceptionality of Botswana. The Journal of Modern African Studies. 30(1), 69-95.
Government  of  Botswana  (2000).  Privatisation  Policy  for  Botswana Government Paper No. 1 of 2000. Gaborone:  Government Printer. Greener, R., Jefferies, K. and Siphambe, H. (2000). The impact of HIV/AIDS on poverty and inequality in Botswana. The South African Journal of Economics. 68(5), 888-915.
Iimi, A. (2006). Did Botswana escape the resource curse? IMF Working Paper # 138. International Monetary Fund Africa Department. Jones,    D.    (2011).   Taking   Responsibility    for   Complexity:    How Implementation  Can  Achieve  Results  in  the  Face  of  Complex Problems. London:  Overseas Development Institute.
Kaboyakgosi, G. (2011). Enhancing public budget transparency in Botswana: What  is  and  How?  BIDPA Policy Brief Number  10. Gaborone. BIDPA.
Kaunda, J. M. (2008). The Progress of Good Governance in Botswana.Gaborone: BIDPA and UNECA.
Kenewendo,  B.  (2012).  Youth  unemployment  and  youth  enterprise.BOCCIM Programme for the 12th   National Business Conference,(26). Gaborone: BOCCIM
Labour and Economic Development Research Institute of Zimbabwe (2012): Growth, Employment (Decent Work) and Poverty in Botswana: A Situation Assessment Report. For the Government of Botswana and the International Labour Office (ILO) Sub-Regional Office. Pretoria, South Africa.
Mazmanian, D. and Sabatier, P. (1989). Implementation and Public Policy.Lanaham, M.D: University Press of America.
Ministry of Finance and Development Planning (MFDP-2009). Public- Private Partnership Policy and Implementation Framework. Gaborone: Government Printing and Publishing Services.
Ministry   of   Infrastructure,   Science   and   Technology/MIST   (2012).Unpublished Report on the Institutional Reforms of the Construction Industry in Botswana. Gaborone: Ministry of Infrastructure, Science and Technology.
Morra-Imas, L and Rist, R (2009). The Road to Results: Designing and Conducting Effective Development Evaluations. Washington D.C.: The World Bank.
Marsh, D. and Rhodes R. A. W. (1992). Policy Networks in the British Government. Oxford: Clarendon Press.
Mphathi, M. (2012). Education and skills development in Botswana: A demand side perspective. In BOCCIM (2012), Programme for the12th National Business Conference, (25). Gaborone: BOCCIM.
Peters,  B.  G.  and Van  Nispen,  F.  K.  M.  (1998).  Introduction  Public Policy Instruments:   Evaluating the Tools of Public Administration Cheltenham: Edward Elgar.
Pressman, J. L. and Wildavsky, A. (1973). Implementation. Berkeley: University of California Press.
Republic of Botswana (2012). The Report of the Republic of Botswana's Parliamentary Special Committee   of Inquiry into the Botswana Development          Corporation's    Fengyue    Glass    Manufacturing Botswana Palapye Glass Project. Gaborone: Government Printers.
Republic of Botswana Parliamentary Special Select Commission (2013).The Report of the Republic of Botswana Special Committee into the Botswana Meat Commission and the Decline of the Beef Industry. Gaborone: Government Printers.
Rhodes, R. A. W. (1997). Understanding Governance. Policy Networks, Governance,  Reflexivity and  Accountability.  Philadelphia:  Open University Press.
Salamon, L. M. (2002). The new governance and the tools of public action: An introduction. In L.M. Salamon, (eds.), The Tools of Government: A Guide to the New Governance. (1-47). Oxford: Oxford University Press.
Siffin, W (1990). The Problem of Development Administration. In A.Farazmand  (ed.),  Handbook  of  Comparative  and  Development Administration.  (5-14). New York: Marcel Dekker Inc.
Statistics   Botswana,   (2011).   Preliminary   Results   of   the   Botswana Core Welfare Indicators (Poverty) Survey 2009/10, No. 2011/15, November 2011.
Swartz,  J.K.  (2011).  The  Minister's  Official  Opening  Speech  of  the 2011Construction  Pitso.  Gaborone:  Ministry  of  Infrastructure Science and Technology.
Taylor, I. (2005). The Developmental State in Africa: The Case of Botswana. (44-56). https://wwwcodesria.org/IMG/pdf/4-_Taylor.pdf Accessed on 28 september 2013.
van Meter, C. S. and van Horn, C.E. (1974). The policy implementation process: A conceptual framework. Administration and Society, 6(4),445-488.
Vision 2016 Council. (2009). Botswana Performance Report: A Report on the Progress being Achieved against the Vision 2016 goals. Gaborone: Lentswe La Lesedi.
Vision 2016 Council. (2012). Botswana Performance Report II: A report on the Progress Being Achieved Against the Vision 2016 Goals. Gaborone: Government Printers.
Williams, W. (1990). Implementing Public Programs. In J.L Perry (Ed.), Handbook of Public Administration. (248-258). Washington, D.C: The American Society for Public Administration.
The World Bank/BIDPA. (2013). Botswana Social Protection Assessment.Washington,   D.C:   Human   Development   Department   Social Protection Unit, Africa Region.
The World Bank. (2012). Botswana Development Policy Review: An Agenda  for  Competitiveness  and  Diversification Report  Review Number 73049-BW. Washington D.C: The World Bank Institute.

...

Less