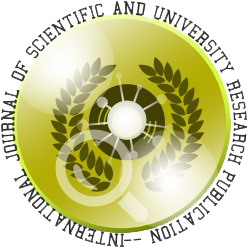 CRM in the Banking Industry
Authore(s) : A. SHARMILA || Research ScholarAnna University.
Volume : (3), Issue : 211, January - 2019
Abstract :
A number of Customer Relationship Management (CRM) implementations has grown dramatically in recent years.   However, few academic studies of the issues associated with the implementation of the concept are available.  In this paper, the author offers a modest contribution through the analysis of various bank's CRM model, implementation and strategic issues. The study also highlights that implementing CRM requires effective leadership, sourcing, targeting and evaluation strategies. The required provision of information is searched through personal contacts with bank specialized staff. The primary criterion for bank selection is the existing cooperation with the bank, while recommendations by brokers, real estate contractors and lawyers are taken into consideration. Younger people are more well-disposed towards receiving financing for primary residence and land, while women are more positive towards buying land. Employees and existing clients, mainly higher education graduates, could be easily approached through direct mail techniques. Informational brochures could contain reference on the advantages of investing in real estate and the possibilities offered on financing for purchasing secondary residence.
Keywords :
Customer Relationship Management (CRM), Business process, Systems integration and Case study research.
Cite This Article:
the Banking Industry
Vol.I (3), Issue.I 211
Article No : 10041
Number of Downloads : 102
References :

 Saumitra Bhaduri, "CRM in banks — Serve thy customer", Financial Daily from The Hindu group of publications, Nov 04, 2005 . Jim Ecken- rode, "Improving customer relationship management in banking with integrated delivery channels", Tower Publishers, September 12, 2005 www.microsoft.com/industry/financialservices/banking/businessvalue/tgcrmarticle.mspx. M.P. Gupta and Sonal Shukla, Indian Institute of Technology, New...

More

 Saumitra Bhaduri, "CRM in banks — Serve thy customer", Financial Daily from The Hindu group of publications, Nov 04, 2005 .
Jim Ecken- rode, "Improving customer relationship management in banking with integrated delivery channels", Tower Publishers, September 12, 2005
M.P. Gupta and Sonal Shukla, Indian Institute of Technology, New Delhi, "Learning from Customer Relationship Management (CRM) Implementation in a Bank", Price Waterhouse Coopers, New Delhi.
 Aslam Chaudhry, SAS Institute Inc., Cary, NC, CRM: Making it Simple for the Banking Industry, Paper 180-29.
Chongruk and Sakulpakdee, "Maximize CRM investment through Analytical", March, 2004.
Christopher Bull, "Strategic Issues in Customer Relationship Management (CRM) Implementation", Business Process Management Journal (2003), 9 (5), p.592-602.
Dr.Adam Lindgreen & Micheal Antioco, "CRM : One European Bank's Experience" Jan,2004, pp 15.

...

Less