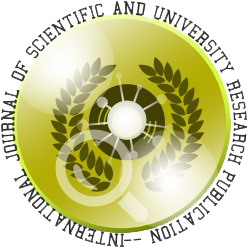 Customer Relationship Management on Customer Satisfaction
Authore(s) : DR.K.VANITHA || Asst. Prof & HeadDepartment of EducationPeriyar Maniammai UniversityThanjavur.
Volume : (3), Issue : 211, January - 2019
Abstract :
Customer Relationship Management (CRM), also referred to as Relationship Marketing, is heralded by some marketing academics and practitioners as the new paradigm of marketing. However, despite the intense growth in the adoption of CRM practices by organizations all over the world and the widely accepted conceptual underpinnings of CRM strategy, conflicting opinions and increased pessimism about the effectiveness of CRM strategy abound the marketing literature. To this effect, scholars have called for more rigorous studies to establish the usefulness of CRM as a strategic orientation.
Keywords :
Customer, Strategy, Marketing, Life Cycle.
Cite This Article:
Management on Customer Satisfaction
Vol.I (3), Issue.I 211
Article No : 10042
Number of Downloads : 101
References :

 Ambler, T. (2000). Marketing Metrics. Business Strategy Review, Vol. 11, Issue 2, pp 59-66.  Anderson, D. R., Sweeney, D. J and Williams, T. A (2003). Modern Business Statistics, 5th Ed. Ohio: Southern-Western (Thompson Learning).  Anderson, P. F. (1983). Marketing,Scientific Progress and Scientific Method. Journal of Marketing. Vol. 47 (Fall), pp 18-31.  Ang, L. and Buttle, F. (2006). CRM Software Applications and...

More

 Ambler, T. (2000). Marketing Metrics. Business Strategy Review, Vol. 11, Issue 2, pp 59-66.
 Anderson, D. R., Sweeney, D. J and Williams, T. A (2003). Modern Business Statistics, 5th Ed. Ohio: Southern-Western (Thompson Learning).
 Anderson, P. F. (1983). Marketing,Scientific Progress and Scientific Method. Journal of Marketing. Vol. 47 (Fall), pp 18-31.
 Ang, L. and Buttle, F. (2006). CRM Software Applications and Business Performance. Data Base Marketing and Customer Strategy Management, Vol. 14, 1 pp 4-16.
  Calhoun John,(July 2001) ."Driving Loyalty by managing the total customer experience", Ivey business Journal; 65,6, page 69.
 Carol Pollard, Judy Young, Paul Gregg, (2006) "Toward a simplified Framework of CRM for the use in Public and Private sector" journal of information technology, Case and application research, 8, 2, ABI/INFORM Global.

...

Less