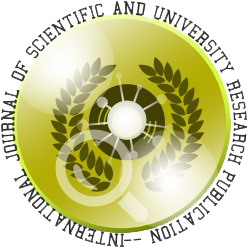 L'EXPERIMENTATION DE LABORATOIRE EN SCIENCES DE GESTION
Authore(s) : Cédric Lesage || Institut de
Gestion de Rennes : 11


rue Jean Macé BP

1997


35019 Rennes Cedex 17 tél.

02 99 84 78 00. Email : cedric.lesage@univ-rennes1.fr.



Volume : (13), Issue : 205, January - 2019
Abstract :

The inherent complexity of the management science object has always given to the laboratory experiments a weak  place.  However, the  growing of  the  experimental economics suggests a  way  that  we  adapt  to  the management sciences in an epistemological and operational framework. We illustrate its advantage on a real experimental problematic. Résumé: La complexité propre de l'objet des sciences de gestion a toujours conféré à l'expérimentation de laboratoire une place mineure. Or, le développement de l'économie expérimentale suggère une voie que nous adaptons aux sciences de gestion dans un cadre tant épistémologique qu'opérationnel. Nous en illustrons l'avantage sur une problématique expérimentale réelle.
Keywords :
Mots clés : Recherche en sciences de gestion, Méthodes expérimentales, Expérimentation en laboratoire.
Cite This Article:
LABORATOIRE EN SCIENCES DE GESTION
Vol.I (13), Issue.I 205
Article No : 10038
Number of Downloads : 106
References :

Allais M. (1953) « Le comportement de l'homme rationnel devant le risque : critique des postulats et axiomes de l'école américaine », Econometrica, vol. n° 21, octobre, pp. 503-549. Blaug M. (1994) : La méthodologie économique, 2nde édition, Economica, Paris. Chamberlin E. H. (1948) : An experimental imperfect market, Journal of Political Economy, vol. 56 n°2, pp. 95- 108. Dusenbury R., Reimers J.L., Wheeler S. (1996)...

More

Allais M. (1953) « Le comportement de l'homme rationnel devant le risque : critique des postulats et axiomes de l'école américaine », Econometrica, vol. n° 21, octobre, pp. 503-549.
Blaug M. (1994) : La méthodologie économique, 2nde édition, Economica, Paris.
Chamberlin E. H. (1948) : An experimental imperfect market, Journal of Political Economy, vol. 56 n°2, pp. 95- 108.
Dusenbury R., Reimers J.L., Wheeler S. (1996) : « An Empirical study of Belief based and Probability-basedSpecification of Audit Risk », Auditing : A Journal of Practice & Theory, vol. 15 n°2, Fall, pp. 12-27.
Evrard Y., Pras B., Roux E. (1997) : Market, Etudes et recherches en Marketing, 2nde édition, Collection Connaître et pratiquer la gestion, Nathan, Paris.
Fraisse P., Piaget J.(1981) : Traité de psychologie expérimentale, 5ème édition, Presses Universitaires de France, Paris.
Friedman D., Sunder S. (1994) : Experimental methods : a primer for Economists, Cambridge University Press, New-York.
Kagel J. H., Roth A. E., (coord. par) (1995) : The Handbook of Experimental Economics, Princeton University Press.
Le Moigne J.-L. (1995) : La modélisation des systèmes complexes, 2ndeédition, Dunod, Bordas, Paris.
Lesage C. (1999) : Traitement de l'information imparfaite et analyse de coûts, Thèse de doctorat, Sciences de Gestion, Université de Rennes 1.
Martinet A.-C. (1990) : Epistémologies et sciences de gestion, Economica, Paris.
Morgan G. (1989) : Images de l'organisation, Presses de l'Université de Laval et Editions Laska, Québec et Ottawa.
Morin E. (1977) : La Méthode, Tome I : La Nature de la Nature, Editions du Seuil, Paris.
Neumann Von J., Morgenstern O. (1944) : Theory of games and economic behavior, Princeton University Press. Ryan B., Scapens R. W., Theobald M. (1992) : Research method and methodology in finance and accounting,Academic Press, London.
Staw B.M. (1976) : « Knee-Deep in the Big Muddy : a Study of Escalating Commitment to a Chosen Course of Action », Organizational Behavior and Human Performance, vol. 16, pp. 27-44.
Thietart R.-A. (coord. par) (1999) : Méthodes de recherche en management, Dunod, Bordas, Paris.

...

Less