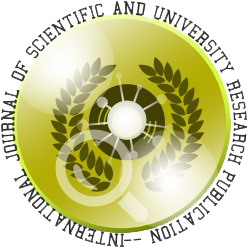 The politics of exclusion in Botswana: A creation of the independence constitutional talks
Authore(s) : Zibani Maundeni || ProfessorDepartment of Political and Administrative StudiesUniversity of Botswana.
Volume : (13), Issue : 205, January - 2019
Abstract :
This article analyses the development of a political system in Botswana with a focus on the constitutional talks leading to the country's independence. It examines the constitutional negotiations and argues that the manner in which they were conducted, and the setting in which there was no nationalist movement, political party or civil society representation gave birth to a political system of exclusion where political power and access to it are limited to a few people. The article argues that the relations between the executive and parliament, questions of accountability, elections and voting, and the relations between the government and the civil society have also been shaped or predetermined by the undemocratic circumstances under which the Botswana constitution was formed. In post-independence Botswana, as much as there are consultations with the people on a number of issues of national concern, such consultations are a mere formality as they fail to reflect and represent the voices of some key sections of the society (like minorities, civil society, youth, women, labour movement, corporate sector and the media) as should be the case in a democracy.
Keywords :
Botswana, democracy, constitutional talks, politics of exclusion, political system, representation, elections, minority, political parties.
Cite This Article:
A creation of the independence constitutional talks
Vol.I (13), Issue.I 205
Article No : 10032
Number of Downloads : 102
References :

Acemolgu, D., Johnson, S. and Robinson, J.A. (2001). An African success story: Botswana'. Unpublished paper. Birmingham,  D.  (1995).  The  Decolonization  of  Africa. Abingdon: Routledge . Cohen D. L. and Parson, J. (1976). Politics and Society in Botswana.Gaborone: Botswana Society Crowder, M. (1978). The Story of Nigeria. London: Faber and Faber. Edge, W. A. and Lekorwe, M. (1998). Botswana: Politics and...

More

Acemolgu, D., Johnson, S. and Robinson, J.A. (2001). An African success story: Botswana'. Unpublished paper.
Birmingham,  D.  (1995).  The  Decolonization  of  Africa. Abingdon: Routledge .
Cohen D. L. and Parson, J. (1976). Politics and Society in Botswana.Gaborone: Botswana Society
Crowder, M. (1978). The Story of Nigeria. London: Faber and Faber.
Edge, W. A. and Lekorwe, M. (1998). Botswana: Politics and Society.Hatfield: JL van Schaik
Essed, P. (1991). Understanding Everyday Racism: An InterdisciplinaryTheory. Thousand Oaks: SAGE Publications.
Fanon, F. (1963). The Wretched of the Earth. New York City: Grove Press.
Fawcus, P. and Tilbury, A. (2000). Botswana: The Road to Independence.Gaborone: Pula Press and The Botswana Society.
Fombad, C.M. (2005). The separation of powers and constitutionalism in Africa: The case of Botswana. Boston College Third World Law Journal, XXV, 2, 310-342.
Gailey, H. A. (1989). History of Africa, Volume III: From 1945 to Present. Malabar: Robert E. Krieger Publishing Company.
Galbraith,  J.S.  (1972).  Mackinnon  and  East  Africa  1878–1895.Cambridge: Cambridge University Press.
Gamson, W. and Hiroshima, A. (1995). The Holocaust, and the politics of exclusion: 1994 Presidential Address. American Sociological Review. 60(1), 1-20.
Gordon, D.L .and Gordon, A. A. (1996). Understanding Contemporary Africa. London: Lynne Rienner
Hackland, B. and Williams, G. (1988). Apartheid South Africa and African States: From Pariah to Middle Power, 1962-1994. London: I.B. Tauris.
Hall, R. (1969). The High Price of Principles: Kaunda and the White South. London: Hodder and Stroughton Publishers.
Holm, J (1971). Basic trends in Botswana rural development: The political dimension. In D. L. Cohen and J. Parson (eds.), Politics and Society in Botswana. (450-464). Gaborone: Botswana Society.
Independent Electoral Commission (2002). Voter Apathy Report. A Report Prepared by the DRP for the IEC, Gaborone: Government Printer.
IEC. (2004). Report to the Minister of Presidential Affairs and Public Administration on the 2004 General Elections. Gaborone: Government Printers.
IEC (2009). Report of 2009 General Elections. Gaborone: Government Printers
Krzyzanowski, M. and Wodak, R. (2009). Politics of Exclusion: Debating  Migration  in Austria.  New  Brunswick: Transaction Publishers.
Leith, J.C. (2000). Why Botswana prospered. Preliminary draft for presentation at CSAE seminar, 14 November 2000.
Lekorwe, M. (1998). The politics of urban governance and management in Gaborone. PULA: Botswana Journal of African Studies, 12 (1),69-84.
Macpherson, F. (1974).   Kenneth Kaunda: The Times and the Man.Oxford: Oxford University Press.
Maundeni,  Z.  (2000).  State  and  Development:  A  Comparison  of Botswana and Zimbabwe, PhD Thesis.  University of York, UK.
Maundeni, Z. (2004). Civil Society, Politics and the State in Botswana.Gaborone: Medi Publishing.
Maundeni, Z. (2005). 40 Years of Democracy in Botswana: 1965-2005. Gaborone: Mmegi Publishing.
Maundeni, Z.  (2005). Succession to the High Office: Tswana culture and modern Botswana democracy.   In Z. Maundeni (ed.), 40 Years of Democracy in Botswana: 1965-200. 80-93.  Gaborone: Mmegi Publishing.
Maundeni et al (2007). Consolidating democracy in Southern Africa: Botswana. EISA Research Report No31, Johannesburg.
Meredith, M. (2005). The Fate of Africa: From the Hopes of Freedom to the Heart of Despair. London: Public Affairs.
Mogae, F. (2005). Keynote Address at the Symposium Marking 40 Years of Democracy in Botswana, 28 September 2005, Gaborone. Molutsi,  P.  (2005).  Botswana's  democracy  in  a  Southern  African regional  perspective:  Progress  or  decline?  In  Z.  Maundeni (ed.), 40 Years of Democracy in Botswana: 1965-2005. 10-28. Gaborone: Mmegi Publishing.
Mulford, D.C.  (1967). Zambia: The Politics of Independence, 1957– 1964 Oxford: Oxford University Press.
Mwakikagile,  G.  (2006).  Africa  after  Independence:  Realities  of Nationhood. Johannesburg: Continental Press.
Parson, J. (1976). Political culture in rural Botswana: A survey result.Journal of Modern African Studies, 15, 639-650.
Parson, J.  (1993). Liberal democracy, the liberal state and the 1989 general elections in Botswana. In S. J. Stedman (ed.), Botswana: The Political Economy of Democratic Development. 65-90. Boulder: Lynne Rienner Publishers.
Picard, L A (1985). Politics and Rural Development in Southern Africa:the Evolution of Modern Botswana. London: Rex Collings. Proctor, J. H. (1966). The House of Chiefs and the Political Development of Botswana. Journal of Modern African Studies 6(1), 59-60.
Republic of Botswana (1966). Constitution of the Republic of Botswana. Gaborone: Government Printer.
Rotberg, R.I. (1965). The Rise of Nationalism in Central Africa. Harvard University Press.
Rothermund, D. (2006). The Routledge Companion to Decolonization.New York: Routledge.
Sanders, A. J. G. M. (1992). Bechuanaland and the Law in Politicians' Hands. Gaborone: Botswana Society.
Sillery,  A.  (1974).  Botswana:  A  Short  Political  History.  London: Methuen and Company
Spence, J. E. (1964). British policy towards the High Commission territories. Journal of Modern African Studies. 2(2), 221-247.
Stedman, S J (1993). Botswana: The Political Economy of Democratic Development. Boulder: Lynne Rienner Publishers.
Stevens, R.P (1967). Political parties and constitutional advancement, 1961-1966.  In  R.P.  Stevens  (ed.),  Lesotho,  Botswana  and Swaziland. London: Pall Mall.
Taylor,  I.  (2003).  As  Good  as  it  gets?  Botswana's  democratic development', Journal of Contemporary African Studies. 21(2),215-231.
Tlou, T. and Campbell, A. (1997). The History of Botswana. Gaborone: Macmillan.
Tordoff, W. (2002). Government and Politics in Africa. Bloomington: Indiana University Press.
Wilmsen, E. N. (1989). Land Filled with Flies: A Political Economy of the Kalahari. Chicago: Chicago University Press.

...

Less