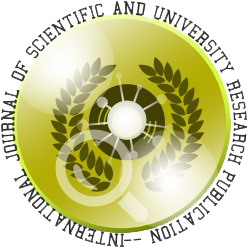 Conservation and Management of Ornamental Fish Resources of North East India
Authore(s) : Biswas SP || Department of Life SciencesDibrugarh UniversityIndia.
Volume : (13), Issue : 205, March - 2018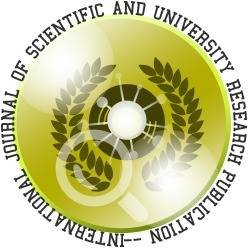 Abstract :

The variety of micro-habitats, high diversity of biotic and abiotic components and the suitable climatic condition have made the north-eastern region of India as one of the world's richest repository of ichthyofaunal resources. Being in one of the highest precipitated zone in the world, region is having innumerable streams, lakes and a variety of aquatic habitats. Over 3500 floodplain lakes (beels) are other potential fishery resources in the region and they offer tremendous scope for both culture and capture fisheries. According to one estimate, the region is the home for over 300 fish species ranging from tiny colourful wetland species to gigantic catfishes of the Brahmaputra. About 40% of them are potential ornamental fish species. Many of them are endemic and as such biopyracy of endemic species is the rule of the day. Further, habitat degradation is also a major concern. An attempt has been made here to examine the current status of exploitation, conservation and management practices of ornamental fishes in the northeast India.
Keywords :
Ornamental Fish; North-East India; Conservation and Management.
Cite This Article:
Ornamental Fish Resources of North East India
Vol.I (13), Issue.I 205
Article No : 10074
Number of Downloads : 108
References :

Mills M (1990) An Overview of Ornamental Fishes-Fresh and Marine water. Chapman PSJ (1997) Ecology-Principle and Application. Cambridge University Press, UK. Biswas SP, Das JN, Sarkar UK, Lakra WS (2007) Ornamental Fishes of North East India- An Atlas.  NBFGR (ICAR) Publication, Lucknow, India. Vishwanath W, Lakra WS, Sarkar UK (2007) Fishes of North East India-An Atlas. NATP-NBFGR, Lucknow, India. Boruah S,  Biswas  SP...

More

Mills M (1990) An Overview of Ornamental Fishes-Fresh and Marine water.
Chapman PSJ (1997) Ecology-Principle and Application. Cambridge University Press, UK.
Biswas SP, Das JN, Sarkar UK, Lakra WS (2007) Ornamental Fishes of North East India- An Atlas.  NBFGR (ICAR) Publication, Lucknow, India.
Vishwanath W, Lakra WS, Sarkar UK (2007) Fishes of North East India-An Atlas. NATP-NBFGR, Lucknow, India.
Boruah S,  Biswas  SP  (2002)  Ecohydrology  and  Fisheries  of  the  Upper Brahmaputra Basin. The Environmentalist 22: 119-131.
Bhattacharjya BK, Choudhury M, Sugunan VV (2003) Ichthyofaunistic resources of Assam with a note on their sustainable utilization. Fish Biodiversity Conservation in North East India. NBFGR, Lucknow, India.
Dey SC,Kakati M, Sarma SK (2002) Pre investment feasibility of ornamental fish trade in NER. Final Report contrived for NEDFI, Guwahati, Assam, India.
Sarkar UK, Ponniah AG (2000) Evaluation of North East India fishes for their potential as cultivable, sport and ornamental fishes along with their conservation and endemic status. Fish Biodiversity of North East India.
Mahapatra BK, Vinod K, Mandal BK (2004) Ornamental Fish of North Eastern India-Its Distribution and Conservation status. Environ Ecol 22: 674 -683.
Srivastava SM, Singh SP, Mahanta PC (2001) Ornamental fish biodiversity of Assam and their conservation status. Integration of Fish Biodiversity, Conservation and Development of Fisheries in North Eastern Region through Community Participation, Shillong.
1 Srivastava SM, Singh SP, Mahanta PC (2002) Ornamental fish biodiversity of Tripura: a need of conservation. Life history traits of freshwater fish population for its utilization in conservation. NBFGR-NATP.
Srivastava SM, Singh  SP  (2002)  Intellectual  Property  Right  Regime  and Commercially Important Fishes of Arunachal Pradesh. Life history traits of freshwater fish population for its utilization in conservation. NBFGR-NATP.
Biswas SP, Boruah S (2000) Fisheries ecology of the North-Eastern Himalaya with special reference to the Brahmaputra River. Ecol Eng 16: 39-50.
Das JN, Biswas SP (2005) Present status, diversity and habitat ecology of ornamental fishes in the flood plain lakes of Upper Assam. Bull. Life Sci 11:32-40.
NBFGR (2010) Threatened Freshwater Fishes of India (National Bureau of Fish Genetic Resources, Lucknow.
CAMP (1998) Report on the workshop on Conservation Assessment and Management Plans (CAMP) for Freshwater Fishes of India, organized by Zoo outreach and NBFGR.

...

Less