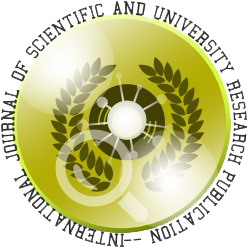 Contrôle de gestion et cohérence organisationnelle Un rendez-vous manqué
Authore(s) : Michel FIOL || Professeur HEC Paris.
Volume : (13), Issue : 205, March - 2018
Abstract :

One  of  the  missions  of  management  control  is  to  improve  organizational  coherence. However, a surprising lack of hierarchical and lateral coherence, especially in management teams, is often observed. In fact, the claim for reinforcing organizational coherence is increasing, even in those organizations that perform well and have implemented classical management control tools. How can we justify what appears to be a failure of management control to ensure such coherence?  In order to understand this phenomenon, we suggest two answers. First, management control furthers top-down coherence, i.e. an imposed coherence. Moreover, it ignores the users and their particular stakes. Résumé :  Une des finalités du contrôle de gestion est de contribuer à améliorer la cohérence dans les entreprises. Et pourtant, on constate une absence surprenante de cohérence hiérarchique et latérale, en particulier au sein des équipes de direction. La demande de renforcement de la cohérence dans les entreprises, même chez celles qui sont performantes et disposent des instruments classiques de gestion, est d'ailleurs soutenue. Comment justifier ce qui apparaît comme une défaillance du contrôle de gestion ? Deux réponses sont proposées.Le contrôle de gestion promeut une cohérence uniquement descendante, donc forcée. Il oublie en outre les utilisateurs et leurs propres enjeux.
Keywords :
Management, cohérence, cohésion, contrôle de gestion, réflexes mentaux, contradictions.
Cite This Article:
Un rendez-vous manqué
Vol.I (13), Issue.I 205
Article No : 10086
Number of Downloads : 102
References :

ADAMS, J. S. (1963), Toward an Understanding of Inequity, Journal of Abnormal and Social Psychology, 67, pp. 422-436. ADAMS, J. S. (1965), Inequity in Social Exchange in BERKOWITZ, L. (Ed.), Advances in Experimental Social Psychology, New York, Academic, vol. 2, pp. 267-299. ALLARD-POESI, F. et MEIER, O. (2000), Une analyse moscovicienne des processus d'innovation et de changement : Apports et illustrations, Revue de Gestion des...

More

ADAMS, J. S. (1963), Toward an Understanding of Inequity, Journal of Abnormal and Social Psychology, 67, pp. 422-436.
ADAMS, J. S. (1965), Inequity in Social Exchange in BERKOWITZ, L. (Ed.), Advances in Experimental Social Psychology, New York, Academic, vol. 2, pp. 267-299.
ALLARD-POESI, F. et MEIER, O. (2000), Une analyse moscovicienne des processus d'innovation et de changement : Apports et illustrations, Revue de Gestion des Ressources Humaines, N°36, pp. 48-68.
ANSOFF, I (1965), Corporate Strategy. New York, McGraw-Hill (traduction française : (1968), Stratégie de développement de l'entreprise, Suresnes, Hommes et Techniques).°
ANTHONY, R.  (1965), Planning and  Control Systems -  A  Framework for Analysis. Boston, Division of Research, Graduate School of Business Administration, Harvard University,
ARGYRIS, C. (1952), The impact of Budgets on People. The School of Business and Public Administration, Cornell University, The Controllership Foundation, Inc.
BARNARD, C. (1958), The Functions of the Executive. Cambridge, Ma., Harvard University Press.
BENNIS, W. et NANNUS, B. (1985), Diriger , LesSecrets des meilleurs leaders. Paris, InterEditions.
BERGER, P. et LUCKMAN, T.(1992), La construction sociale de la réalité. Paris, Méridien Klincksieck.
BERNTHAL, P. et INSKO, C. (1993), Cohesiveness without Groupthink: The Interactive Effects of Social and Task Cohesion, Group and Organization Management, vol. 18,N°1, pp. 66-87.
BOUQUIN, H. (2005), Les fondements du contrôle de gestion, Paris, PUF, Collection Que sais-je ?
BOURGUIGNON, A. et JENKINS, A., (2004), Changer d'outils de contrôle de gestion ? De la cohérence instrumentale à la cohérence psychologique, Finance, Contrôle, Audit, Vol.7, N°3, septembre , pp. 31-61.
CAMERON, K.S. et QUINN, R.E.(1988), Organizational Paradox and Transformation, in QUINN, R.E. et CAMERON, K.S. (1988), Paradox and Transformation. Toward a Theory of Change in Organization and Management.Cambridge, Ma, Ballinger Publishing Company, chapitre 1,pp.118.
CAZAMIAN, P., HUBAULT, F. et NOULIN, M, (Eds.), Traité d'ergonomie. Toulouse, Octares Editions. CHERTOK,  L.  et  STENGERS,  I.  (1999),  L'hypnose.  Blessure  narcissique.  Le  Plessis-Robinson,  Les Empêcheurs de penser en rond.
CHIAPELLO, E. (1994), Les modes de contrôle des organisations artistiques. Thèse de doctorat, Université Paris-IX Dauphine.
CORDINER, R. (1956), New Frontiers for Professional Managers. New York, McGraw-Hill.
CYERT, R. et MARCH, J. (1963), A Behavioral Theory of the Firm, Englewood Cliffs, N.J., Prentice Hall, Inc. (Traduction française : Processus de décision dans l'entreprise, Dunod, Paris, 1970).
DE GEUSER, F. et FIOL, M. (2003), Faire face à des situations complexes. La blessure narcissique des managers,  in  MOINGEON  B.  (Ed),  Peut-on  former  les  dirigeants ?  L'apport  de  la  recherche.  Paris, L'Harmattan, pp. 99-125.
DE GEUSER, F. et FIOL M. (2004), La déformation continue des managers, Les. Cahier de recherche, HEC Paris, N°CR 801/2004.
DE GEUSER, F. et FIOL, M. (2005), Are They Really Too Simple? Management Control Systems Face the Ideology of Complexity, in Ajami R., Arrington C.E., Mitchell F. et Nørreklit (Eds.), Globalization. Management Control and Ideology. Local and Multinational Perspectives. Copenhagen (Denmark), DJØF Publishing, cap.9, pp. 159-180.
DEVEREUX, G.,  (1967),  From  Anxiety  to  Method  in  the  Behavioral Sciences,  Paris,  Mouton  (traduction française: De l'angoisse à la méthode, Paris, Aubier, 1980).
DIMAGGIO,  P.J.  et  POWELL,  W.W.  (1991),  The  Iron  Cage  revisited :  Institutional  Isomorphism  and Collective Rationality in Organizational Fields, in DIMAGGIO, P.J. et POWELL, W.W. (Eds.), New Institutionalism in Organizationalism Analysis. Chicago et Londres,The University of Chicago Press, chapitre 3, pp. 63-82.
DRUCKER, P. (1954), The Practice of Management. New York, Harper and Brothers, New-York.
EISENHARDT, K.M., KAHWAJY, J.  et BOURGEOIS, L.  (1997a), Conflict and  Strategic Choice :  How Managers Teams Desagree, California Management Review, 39, 3, hiver, pp. 42-62.
EISENHARDT, K.M., KAHWAJY, J. et BOURGEOIS, L. (1997b), How Managers Can Have a Good Fight, Harvard Business Review, juillet-août. Pp. 77-85.
ESPAGNAT, B. d'(1981), A la recherche du réel. Le regard d'un physicien. Paris, Bordas.
EUSKE, K .J. (1983), Management Control : Planning, Control, Measurement and Evaluation. Reading, Ma., Addison-Wesley Publishing Company.
FAYOL, H. (1979), Administration industrielle et générale. Paris, Dunod (1ère édition, 1918)
FESTINGER, L. (1950), Informal Social Communication, Psychological Review, n°57, pp. 271-282.
FIOl, M. (1991), La convergence de buts dans l'entreprise. Thèse de doctorat, Université Paris IX
Dauphine. FIOL, M. (2003), Les contradictions inhérentes au management. De la logique du curseur à celle de l'extenseur,in MOINGEON B. (Ed), Peut-on former les dirigeants ? L'apport de la recherche. Paris, L'Harmattan,267. pp. 231-.
FIOL, M. et FRONDA, Y. (2001), Diagnostiquer les fractures au sein d'une équipe de direction : méthodes , analyse te préconisations. Management et Conjoncture Sociale, Mai, pp. 36-42.
FIOL, M., JORDAN, H. et SULLA, E. (2004), Renforcer la cohérence d'une équipe. Diriger et déléguer à la fois. Paris, Dunod.
FIOL, M., JORDAN, H. et SULLA, E. (2005), Dirigir y delagar a la vez. Un reto para el directivo,. Barcelon, Deusto.
FIOL, M. et LEBAS, M. (1998), Créer des situations de sens pour générer la performance", in COLLINS L.(Ed.), Questions de Contrôle, Paris, PUF, pp. 70-96.
FIOL, M. et SOLE, A. (1996),  A propos de trios ruptures épistémologiques et pédagogiques, in Les professeurs du Groupe HEC, L'Ecole des Managers de demain.Paris, Economica, chapitre 6, pp; 89-104.
FOLLETT, M.P. (1932), The Process of Control, in GULICK, L. et URWICK, L. (Eds), Papers on the Science of Administration. New York, NY., Institute of Public Administration. Columbia University, pp. 161-169. FOLLETT M.P. (1933), Coordination, in URWICK L.F., Ed., (1949), Freedom and Co-ordination, Londres, Management Publications Trust, Ltd, chapitre V, p. 61-76.
OLLETT, M. (1949), The essentials of leadership, in URWICK, L. (Ed), Freedom and Co-ordination : Lectures in Business Organisation by Mary Parker Follett. Londres, Management Publications Trust, Ltd, pp. 47-60. FORESTER, R.et DREXLER, A. (1999), A Model for Team-Based Organization Performance, Academy of Management Executive, Vol.13, N° 3, pp. 36-49.
FOUCAULT, M. (1969), L'archéologie du savoir. Paris, Gallimard.
FREUD, S. (1922), Group Psychology and the Analysis of the Ego. Londres, Hogarth, (Traduction française : (1963), Psychologie collective et analyse du Moi in Essais de Psychanalyse, Paris, Petite Bibliothèque Payot, pp. 83-175).
GALBRAITH, J. (1977), Organization Design. Reading , Ma., Addison-Wesley Publishing
Company, Inc. GERVAIS, M. (2005), Contrôle de gestion. Paris, Economica, 8ème edition.
GILBERT, J. y LI-PING, T.(1998), An examination of Organizational Trust Antecedents, Public Personnel Management, Vol. 27, N° 3, pp. 321-338.
GLASERSFELD,  E.  von  (1988),  Introduction  à  un  constructivisme  radical,  in  WATZLAWICKn P.,  La construction de la réalité. Paris, Le Seuil, chap. 1, pp. 19-41.
GULICK, L. (1937), Notes on the Theory of Organization, in GULICK L. y URWICK J., Papers on the Science of Administration. New York, NY., Institute of Public Administration.
HACKMAN, J. (1976), Group Influence on Individuals, in DUNETTE M.D. (Ed.), Handbook of Industrial and Organizational Psychology. Chicago, Il., Rand McNally, pp. 1455-1525.
HOPWOOD, A.G. (1974), Accounting and Human Behavior. Londres, Haymarket Publishing.
GULICK, L. H. et URWICK, L. (Eds.) (1937), Papers on the Science of Administration. New York, Institute of Public Administration. Columbia University.
HEGEL,  G.  W.  F.,  (1941),  Phénoménologie  de  L'esprit.  Tomes  1  et  2,  Paris,  Aubier,  Bibliothèque philosophique.
HAMBRICK, D.  et  MASON,  P.  (1984),  Upper  Echelons :  The  Organization as  a  Reflection of  Its  Top Managers, Academy of Management Review, Vol.9, N° 2, pp. 193-206.
HERACLITE (1988), Les présocratiques. Paris,  Bibliothèque de La Pléiade, Editions Gallimard, pp. 127-187 et 1225-1247.
HIRSCHMAN, A., (1970), Exit, Voice and Loyalty, Responses to Decline in Firms, Organizations and States.Cambridge, Ma., Harvard University Press.
HITT M., MIDDLEMIST, R. et MATHIS, R. (1989), Management Concepts and effective Practice. Saint Paul, Mn, West Publishing Company (3ème édition).
HUBAULT,  F.  (2000),  L'ergonomie  de  l'action  collective,  Thèse  d'habilitation  pour  diriger  des  thèses, Université Paris I.
KAPLAN, R. et NORTON, D., (1996), The Balanced Score Card : Translating Staretgy into Action. Cambridge, Ma., Harvard Business School Press.
KOONTZ, H. (1959), Management Control: a Suggested Formulation of Principles, California Management Review, hiver 1959, vol. 1, n° 2, pp. 47-55.
LARCON, J-P. et REITTER, R.(1979), Structures de pouvoir et identité de l'entreprise, Paris, Nathan.
LEARNED, E., CHRISTENSEN, R., ANDREWS, K. et GUTH W., (1965), Business Policy: Text and Cases.Homewood, Ill., Richard D. Irwin. .
LE MOIGNE, J.L. (1990), Epistémologies constructivistes et sciences de l'organisation, in Martinet A.C. (Ed.), Epistémologies et Sciences de Gestion. Economica, Paris, chapitre 3, p. 81-140.
LOTT, A. et LOTT, B. (1965), Group Cohesiveness as Interpersonal attraction : a Review of Relationships with Antecedent and Consequent variables, Psychological Bulletin, N° 64, pp. 259-309.
MARX, K. et ENGELS, F. (1955), Obras escogidas en dos tomos. Moscou, Editorial Progresso.
MERCHANT, K. (1982), The Control Function of Management, Sloan Management Review, Vol. 23, N°4, pp.43-55.
MERCHANT, K. et VAN DER STEDE, W., (2003), Management Control Systems, Harlow, Pearson.
MERIC, J. (1998), Le temps en contrôle de gestion. Evolution des conceptions temporelles dans une discipline,Thèse de Doctorat, HEC Paris.
MOINGEON, B. (Ed), Peut-on former les dirigeants ¿ L'apport de la recherche. Paris, L'Harmattan.
MORIN, E. (1986), La méthode. Volume 3 : La connaissance de la connaissance. Paris, Editions du Seuil, Collection Essais.
NELSON, R.R. et WINTER, S.G. (1982), An Evolutionary Theory of Economic Change. Boston, Harvard University Press.
NOGATCHEWSKY, G. (2004), Les configurations de contrôle dans les relations clients-fournisseurs. Thèse de doctorat, Université Paris IX Dauphine.
PECH VARGUEZ, J.L. (2003), Cohérence et cohésion de l'équipe de direction dans la petite et moyenne entreprise, Thèse de Doctorat, HEC Paris.
PELLED, L.H., EISENHARDT, K. et XIN, K. (1999), Exploring the Black Box : An Analysis of Work, Group Diversity , Conflict and Performance, Administrative Science Quarterly, 44, pp. 1-28.
PERROW, C. (1971), Organizational Analysis : A Sociological View. Londres, Tavistock Publications.
QUINN, R.E. et   CAMERON, K.S. (1988), Paradox and Transformation. Toward a Theory of Change in Organization and Management. Cambridge, Ma, Ballinger Publishing Company.
ROBBINS, S. et COULTER, M. (1999), Management. Upper Saddle River, Prentice Hall.
ROSE, T. (1958), Higher Control in Management, Londres, Sir Isaac Pitman and Sons, Ltd. .
SCHAECHTER, S., ELLERTSON, N., MC BRIDE, D. et GREGORY, D. (1951), An experimental Study of Cohesiveness and Productivity, Human Relations, Vol. 12, N° 4 et al. (1951),
SCHEIN, E. (1985), Organizational Culture and Leadership. San Francisco, Jossey-Bass Publishers.
SELZNICK, P. (1957), Leadership in Administration, New York. Harper and Row.
SENGE,  (1990),  The  Fifth  Discipline:  The  Art  and  Practice  of  the  Learning  Organization.  New  York, DoubleDay Currency.
SIMON, H. (1958), Administrative Behavior. The Mc Millan Company, New York, 2ème édition (1ère édition,1947) (Traduction : Administration et processus de décision, Economica, Paris, 1983).
SOLE, A. (1996), La décision : production de possibles et d'impossibles, in CAZAMIAN, P.,  HUBAULT, F. et NOULIN, M. (Eds.), Traité d'ergonomie. Toulouse, Octares Editions, p. 573-636.
STOGDILL, R. (1972), Group Productivity, Drive and Cohesiveness, Organizational Behavior and Human performance, N° 8, pp. 26-43.
SWIFT K. et CAMPBELL, C. (1998), Psychological Climate : Relevance for Sales Managers and Impact on Consequent Job Satisfaction, Journal of Marketing Theory and Practice, Vol. 6, N°1, pp. 27-37.
TANNENBAUM, A. (1964), Control in Organizations: Individual Adjustment and Organizational Performance in  BONINI,  JAEDICKE  et  WAGNER  (Eds.),  Management  Controls.  New  York,  McGraw-Hill  Book Company.
TARDE, G. de (1897), L'opposition universelle. Essai d'une théorie des contraires. Paris, Alcan.
TÖNNIES, F. (1977), Communauté et Société. Paris, Retz-CEPL, (Première édition en allemand : 1877)
URWICK, L. (1949), Freedom and Co-ordination : Lectures in Business Organisation by Mary Parker Follett (Ed.). Londres, Management Publications Trust, Ltd.
WATZLAWICK, P. (1988), L'invention de la réalité. Contributions au constructivisme. Paris, Le Seuil.
WEBER, M. (1971), Economie et Société, Paris, Librairie Plon (première édition en allemand : 1922)..
WEIHRICH, H. et KOONTZ, H. (1993), Management–A global Perspective. New York, McGraw Hill. WILLIAMSON, O. (1970), Corporate Control and Business Behavior, Englewood Cliffs, N. J., Prentice Hall Inc.
WUNNENBERGER, J.J. (1990), La raison contradictoire. Paris, Albin Michel.

...

Less