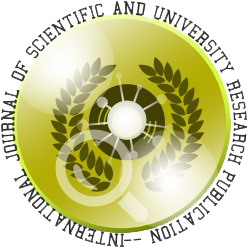 L'EVOLUTION DES SYSTEMES D'INFORMATION DE GESTION FACE AUX ENJEUX DE LA RESPONSABILITE SOCIALE : LE CAS DE LA COMPTABILITE ET DU CONTRÔLE DE GESTION
Authore(s) : Marc BOLLECKER || Maître de conférences Université de Haute Alsace - France Tél : 33 (0)3 89 33 74 61 courriel : m.bollecker@uha.fr.
Volume : (13), Issue : 205, June - 2018
Abstract :

Many academics publications are currently devoted to the social responsibility. The works which analyzes the behavior of firms concerned with this phenomenon, in particular in accountancy and management control fields, is rarer. This contribution then seeks to study, with a sociological neo-institutionnalist framework, the various attitudes which the organizations can adopt and the determinants of such attitudes. Résumé : De nombreux écrits sont consacrés actuellement à la responsabilité sociale des entreprises. En revanche, les travaux qui analysent la manière dont évoluent les systèmes d'information comptable et de contrôle de gestion face à ce phénomène sont plus rares. Cette contribution cherche alors à étudier les différentes attitudes que les organisations peuvent adopter ainsi que les déterminants de telles attitudes. Une grille de lecture néo- institutionnaliste d'inspiration sociologique est mobilisée pour réaliser cette analyse.
Keywords :
EVOLUTION,SYSTEMES, INFORMATION, GESTION, FACE.
Cite This Article:
LE CAS DE LA COMPTABILITE ET DU CONTRÔLE DE GESTION
Vol.I (13), Issue.I 205
Article No : 10025
Number of Downloads : 105
References :

Adams C.A. (2002), « Internal organisational factors influencing corporate social and ethical reporting – Beyond current theorising », Accounting, Auditing and Accountability Journal, vol. 15, n° 2, p. 223-250. Amblard  M.  (2003).  « Vers  une  théorie  sur  la  dynamique  des  conventions »,  inAmblard (2003), Conventions et management, De Boeck Université, pp. 139-157. Amintas A. (1999). « La crise du contrôle...

More

Adams C.A. (2002), « Internal organisational factors influencing corporate social and ethical reporting – Beyond current theorising », Accounting, Auditing and Accountability Journal, vol. 15, n° 2, p. 223-250.
Amblard  M.  (2003).  « Vers  une  théorie  sur  la  dynamique  des  conventions »,  inAmblard (2003), Conventions et management, De Boeck Université, pp. 139-157.
Amintas A. (1999). « La crise du contrôle de gestion comme crise des savoirs gestionnaires », dans Y. Dupuy (1999) Faire de la recherche en contrôle de gestion, Vuibert, pp. 173-186.
Antheaume N. (2005) « La comptabilité environnementale est-elle une forme d'hypocrisie organisationnelle ? Le cas des indicateurs de performances écologiques d'une gamme de pesticides » Actes du 26ème Congrès de l'AFC, Lille.
Arnaud P. (2003), « L'information environnementale: un enjeu à moyen terme pour toutes les entreprises », Revue Française de Comptabilité, n° 356, juin, pp. 32-34.
Belkaoui A et Karpik P.G. (1989) « Determinants of the corporate decision to disclose social information », Accounting, Auditing and Accountability Journal, vol. 2, n° 1, p. 36-51.
Berland  N.  et  Loison  M.-C.  (2005)  « Responsible  care  et  management  durable : comportement volontaire ou réaction adaptative ? Généalogie et pratiques dans l'industrie chimique », Actes du 26ème Congrès de l'AFC, Lille.
Berthelot S., Cormier D., Magnan M. (2003) « Les provisions environnementales et la gestion stratégiques des résultats : une étude canadienne » Revue Comptabilité, Contrôle et Audit, Tome 9, vol. 2, pp. 109-135.
Bollecker M. (2003) Les contrôleurs de gestion. L'histoire et les conditions d'exercice de la profession, L'Harmattan.
Bollecker M. et Mathieu P. (2004) « Essai sur la dynamique des systèmes de mesure de la performance : une lecture conventionnaliste », 15ème Congrès de l'AGRH, Montréal.Bollecker M. et Niglis P., « La dimension relationnelle de la fonction de contrôleur de gestion » Actes du 27ème Congrès de l'AFC, 2006,  Tunis.
Briard C. (2002). « Les Français et l'innovation, une histoire d'amour contrariée » LesEchos, 02 juillet, p. 51.
Brousseau E. (1993). L'économie des contrats, Presses Universitaires de France.
Capron M. (2003). « Un nouvel instrument d'auto-évaluation des organisations : le bilan sociétal», Revue Comptabilité, Contrôle et Audit, mai, pp. 55-70.
Capron M. et Quairel F. (2004) Mythes et réalités de l'entreprise responsable,  La Découverte.
Cowen S., Ferreri L. et Parker L.D. (1987) « The impact of corporate characteristics on social  responsibility  disclosure :  a  typology  and  frequency-based  analysis",  Accounting, Organizations and Society, vol. 12, n°2, p.111-122.
Desreumaux  A.  (2004)  «  Théorie  néo-institutionnelle,  management  stratégique  et dynamique des organisations », dans Huault I. (2004) Institutions et gestion, Vuibert, p. 29-48.
DiMaggio P. (1988), « Interest and Agency in Institutional Theory » In: L. G. Zucker (ed.), Research on institutional patterns and organizations. Cambridge (Ballinger), pp. 3-22.
DiMaggio P., et Powell W. (1991). The new institutionalism in organizational analysis, University of Chicago Press.
Dubigeon O. (2002). Le développement durable, Edition Les Echos, 285 p.
Edvinsson L. et Malone M. S. (1999). Le capital immatériel de l'entreprise, Maxima Laurent du Mesnil Editeur.
Evraert  S.  (2000),  «  Confiance  et  comptabilité  »,  Encyclopédie  de  comptabilité, contrôle de gestion et audit, Economica, pp. 461-471.
Evraert   S.   et   Lacroix   M.   (2005),   « Responsabilité  sociale  et   reporting  de  la performance »  in  Le  Roy  F.  et  Marchesnay  M.  (2005)  La  responsabilité  sociale  de l'entreprise, Editions EMS.
Férone G. et al. (2002). Le développement durable : des enjeux stratégiques pour l'entreprise, Les Editions d'Organisation.
Germain C. et Trébucq S. (2003) « L'intégration des dimensions sociétales dans le pilotage  de  la  performance  de  l'entreprise :  problématiques  et  conjectures »  Colloque  à Audencia, Nantes.
Gomez P.Y. (1996), Le gouvernement des entreprises, Interéditions.
Gray R. (1992). « Accounting and Environmentalism : An Exploration of the Challenge of  Gentily  Accounting  for  Accountability  Transparency  and  Sustainability »  Accounting, Organisations and Society, vol. 17, n° 5, pp. 399-425.
Jensen M.C. (2001)  « Value Maximisation, Stakeholder Theory,  and  the  Corporate Objective », Function, Business Ethics quaterly, vol. 12, n°1.
Kaplan R.S. et Norton D. P. (2001). Comment utiliser le tableau de bord prospectif. Pour créer une organisation orientée stratégie, Editions d'organisation.
Laville E. (2002). L'entreprise verte, Village mondial.
Macintosch N.B. (1994) Management accounting and control systems, John Wiley & Sons Ltd.
Mathews M.R. (1998), « Accounting to a Wider Society : Towards a Mega-Accounting Theory », Forum paper at the annual meeting of the American Accounting Association, New Orleans.
Mathieu  P.  (2005),  « La  responsabilité  sociale  de  l'entreprise:  prolégomènes  à  un programme de recherches en Sciences de Gestion », Actes du 3e congrès de l'ADERSE, Lyon, pp. 2379-2388.
Miller   P. et O'Leary T. (1987) « Accounting and the construction of the governable person », Accounting, Organizations and Society, vol. 12, n° 3, pp. 235-265.
Moquet A.C. (2005) « De l'intégration du développement durable dans la stratégie au pilotage et à l'instrumentation de la performance globale » Revue Management et avenir, p.153-170.
Naro G. (2005) « Responsabilité sociale de l'entreprise et pilotage des performances » in Le Roy F. et Marchesnay M. (2005) La responsabilité sociale de l'entreprise, Editions EMS.
North  D.C.  (1990)  Institutions,  Institutional  Change  and  Economic  Performance, Cambridge University Press.
Oger B. et Pratt D. E. (2002). « Modèles de création de valeur en Europe et aux Etats- Unis : une comparaison des modèles de l'EFQM et du Baldrige Award Criteria », Revue Comptabilité, Contrôle et Audit, mai, pp. 85-98.
Oliver  C.  (1991)  « Strategic  Responses  to  Institutionnal  Processes »,  Academy  of Management Review, vol. 16, n° 1, p. 145-179.
Oriot F. (2004) « L'influence des systèmes relationnels d'acteurs sur les pratiques de contrôle de gestion », Revue Comptabilité, Contrôle et Audit, Numéro thématique, juin, pp. 237-255.
Pastore-Reiss E. et Naillon H. (2002). Le marketing éthique, Village mondial.
Poirot  J.  (2005)  « Assumer  le  coût  de  la  responsabilité  sociale :  un  défi  pour  les entreprises et leurs parties prenantes » Actes du colloque du GREFIGE de Nancy.
Quairel F. (2004) « Responsable mais pas comptable : analyse de la normalisation des rapports environnementaux et sociaux »Revue Comptabilité, Contrôle et Audit, Tome 10,Volume 1, p.7- 36.
Quairel F. (2005) « La mesure de la performance sociétale à l'aune de l'instrumentation comptable et financière » in Le Roy F. et Marchesnay M. (2005) La responsabilité sociale de l'entreprise, Editions EMS.
Rey F. (2002). « De vrais convertis et une cohorte d'attentistes » Liaisons sociales, septembre, pp. 22-25.
Saulquin J.Y. et Schier G. (2005) « La RSE comme obligation/occasion de revisiter le concept de performance » Actes du colloque du GREFIGE, Nancy.
Scott W.R. (2001), Institutions and Organizations, Sage.
Steinmann, L. (2002). « Une banque responsable », Enjeux Les Echos, Novembre, p.32.
Sternberg E. (1999) The Stakeholder Concept : a Mistaken Doctrine, Foundation for Bussiness Responsibilities.
Weaver  et  al.  (1999)  « Integrated  and  Decoupled  Corporate  Social  Performance  : Management Commitments, External Pressures and Corporate Ethics Practices, Academy of Management Review, vol. 16, n°4, p. 691-718.

...

Less