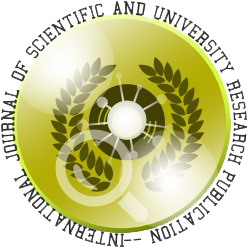 Rôle de la modélisation par activités et processus sur le modèle organisationnel de la petite entreprise
Authore(s) : Noël BARBU || Docteur en Sciences de Gestion : Chercheur au Centre de Recherche en Gestion de Nantes Atlantique (CRGNA)IAE de Nantes.
Volume : (13), Issue : 205, September - 2018
Abstract :

The modelling by activities and process has been mainly used as a tool aid to calculate costs in large organisations. This paper is based on the findings of an engineering research carried out in a small service business to highlight the particular form of the model built in this context. The activity establishes itself as a management centre and the process builds up an organisational dimension. The model of the process is totally transversal to the organisation. This particular shape presents the actors a pertinent base for management leading, cost calculation and quality management. The model is a vector to improve the running of the small business and it becomes the organisational reference by restructuring the relationships between the actors of the organisation. Résumé : La démarche de modélisation par activités et processus a surtout été utilisée comme support d'outils de calcul de coûts dans les grandes organisations. Ce papier s'appuie sur les résultats d'une recherche ingénierique menée dans une petite entreprise de service pour mettre en évidence la forme particulière du modèle construit dans ce contexte. L'activité s'affirme comme étant un centre de gestion et le processus acquiert une dimension organisationnelle. Le modèle de processus est complètement transversal à la petite organisation. Cette forme particulière offre aux acteurs une base pertinente à l'animation de gestion, au calcul de coûts et à la  gestion de la qualité. Le modèle est un vecteur de réorganisation dans la petite entreprise et il devient la référence organisationnelle en restructurant les rapports entre les acteurs de l'organisation.
Keywords :Petite organisation;  Modélisation;   ABC;  ABM ;  outils   de   gestion ;  reengineering organisationnel.
Cite This Article:
le modèle organisationnel de la petite entreprise
Vol.I (13), Issue.I 205
Article No : 10045
Number of Downloads : 103
References :

ALCOUFFE S. (2004), La diffusion et l'adoption des innovations managériales en comptabilité et contrôle de gestion : le cas de l'ABC en France. Thèse de doctorat ès Sciences de Gestion, Ecole des Hautes Etudes Commerciales. BARBU N. (2005). La modélisation par activités et processus support de l'instrumentation de gestion : quelle pertinence pour une PME de service ?, Thèse de doctorat ès Sciences De Gestion, Université de...

More

ALCOUFFE S. (2004), La diffusion et l'adoption des innovations managériales en comptabilité et contrôle de gestion : le cas de l'ABC en France. Thèse de doctorat ès Sciences de Gestion, Ecole des Hautes Etudes Commerciales.
BARBU N. (2005). La modélisation par activités et processus support de l'instrumentation de gestion : quelle pertinence pour une PME de service ?, Thèse de doctorat ès Sciences De Gestion, Université de Nantes.
BERLINER C. and BRIMSON J. A. (1988), Cost Management for Today's Advanced Manufacturing. The CAM-I Conceptual  Design. Harward     Business     School Press : Boston.
BERTRAND T. (2001), Difficultés d'implantation des dispositifs ABC/ABM. Contribution à la  constitution  de  savoirs  actionnables  à  partir  d'une  recherche  intervention.  Thèse  de doctorat ès Sciences de Gestion, Université de Nantes.
CHANAL  V.,  LESCA  H.  et  MARTINET  A.-C.  (1997),  « Vers  une  ingénierie  de  la recherche  en  sciences  de  gestion ».  Revue  Française  de  Gestion,  n°116.  Novembre- Décembre. pp.  41-51.
COOPER R. (1988), "The Rise of Activity-Based Costing – Part Two : When Do I Need an Activity-Based Cost System ?", Journal of Cost Management for the Manufacturing Industry. Vol.  N°, Fall.
COOPER, R. (1989), « The rise of Activity Based Costing - Part four : What do Activity Base Cost system look like » Journal of Cost Management for the manufacturing industry. Vol 3 n°1, Spring p.34-46
COOPER R. and KAPLAN R.S. (1998), « The promise - and peril – of integrated cost systems » Harvard Business Review, July – August, pp. 109-119.
CROZIER M et  FRIEDBERG E.  (1992), L'acteur  et  le système  -  Les  contraintes  de l'action collective. Edition du Seuil : Paris. pp. 41-50
DAVID A. (1996), « Structure et dynamique des innovations managériales », Actes de la Cinquième Conférence de l'AIMS, Lille.
DAVID A. (1998), « Outils de gestion et dynamique du changement ». Revue Française de Gestion. N° 120, septembre-octobre, pp. 44-59.
EIGLIER P. et LANGEARD E. (1996), Servuction, le marketing des services, Ediscience International : Paris.
KAPLAN R.S. and ANDERSON S.R. (2004), « Time-Driven Activity-Based Costing ».Harvard Business Review, November, Vol 82, Issue 11, pp. 131-138.
LAVIGNE  B.  (2002),  « Contribution  à  l'étude  de  la  genèse  des  systèmes  d'information comptable des PME : une approche empirique », Actes du XXIIIème Congrès de l'Association Française de Comptabilité, Toulouse.
MAHE DE BOISLANDELLE H. (1996), « L'effet de grossissement chez le dirigeant de PME : ses incidences sur le plan du management des hommes et de la GRH », Stratégie et croissance des PME. Actes du 3è congrès international francophone de la PME, Université du Québec à Trois Rivières, pp. 101 à 115.
MEVELLEC P. (1990), Outils de gestion – La pertinence retrouvée. Editions Comptables Malesherbes : Paris.
MINTZBERG,   H.  (1982),  Structure  et  dynamique  des  organisations.   Les  Editions d'organisation, Paris.
NOBRE T. (2001), « Méthodes et outils du contrôle de gestion dans la PME ». Finance Contrôle Stratégie. Vol 2, juin. pp. 119 à 148.
TORRES O. (2003), « Petitesse des entreprises et grossissement des effets de proximité », Revue française de gestion. Vol. 29 n°144, mai/juin. pp. 119 à 138.
VAN CAILLIE D. (2003), « l'exercice du contrôle de gestion en contexte PME : étude comparée des cas français, canadien et belge ». Actes du XXIVème Congrès de l'Association Francophone de Comptabilité, Louvain (Belgique).

...

Less