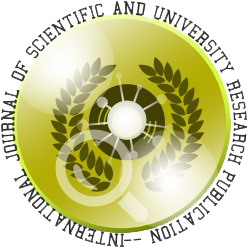 Sport spectacle et contrôle de gestion : utopie ou réalité ? Etude des clubs de football professionnel
Authore(s) : Lionel Touchais || Maître de conférencesCREREGUniversité de Bretagne Sud1 rue de la Loi56000 Vannes. Téléphone : 02- 97-01-26-45 et télécopie : 02-97-01-26-20 - Courrier électronique : Touchais@univ-ubs.fr.
Volume : (13), Issue : 205, December - 2018
Abstract :

The development of professional sport and the current inevitable link between the sporting ethos and business goals has resulted in certain practical changes in management. This article which is based on the analysis of five professional football clubs, examines the problems and possible solutions necessary to produce an effective management control. Résumé  L'évolution du  sport  spectacle  et  la  cohabitation désormais inévitable entre les logiques sportive et économique, se traduisent par une évolution des pratiques de gestion. Cet article, qui s'appuie sur cinq clubs de football professionnel, analyse les difficultés et  les  solutions envisageables pour  un contrôle de gestion efficace de cette activité.
Keywords :
Mots clés : sport spectacle, aléas du jeu, contrôle de gestion.
Cite This Article:
Etude des clubs de football professionnel
Vol.I (13), Issue.I 205
Article No : 10035
Number of Downloads : 107
References :

Andreff W.  (1999)  « Les  finances du sport  et  l'éthique sportive »,  Revue  d'Economie Financière, N° 55, pp. 135-175. Andreff W. et Nys J. F. (1994) Economie du sport, 2ème édition, PUF, Que sais-je ?, Paris. Ausseur P. (1997) Le contrôle de gestion du sport professionnel : l'exemple du basket-ball français, Mémoire d'expertise comptable, Paris. Bayeux P. (1996) Le sport et les collectivités...

More

Andreff W.  (1999)  « Les  finances du sport  et  l'éthique sportive »,  Revue  d'Economie Financière, N° 55, pp. 135-175.
Andreff W. et Nys J. F. (1994) Economie du sport, 2ème édition, PUF, Que sais-je ?, Paris.
Ausseur P. (1997) Le contrôle de gestion du sport professionnel : l'exemple du basket-ball français, Mémoire d'expertise comptable, Paris.
Bayeux P. (1996) Le sport et les collectivités territoriales, PUF, Que sais-je ?, Paris. Bourg J. F. (1994) L'argent fou du sport, La Table Ronde, Paris.
Bourg J. F. et Nys J. F. (1996) Le financement des clubs sportifs, La lettre du cadre territorial, Voiron. Bourg J. F. et Gouguet J. J. (1998) Analyse économique du sport, PUF, Paris.
Burlaud A. et Gibert P. (1984) « L'analyse des coûts dans les organisations publiques : le jeu et l'enjeu », Politiques  et  Management  Public,  hiver  1984,  pp.  93-117  repris  dans  Burlaud  A.  et  Simon  C.  (1993) Comptabilité de gestion, Vuibert, Paris.
Cairns J., Jennett N. et Sloane P. J. (1986) « The economics of professional team sports : a survey of theory and evidence », Journal of Economic Studies, Vol. 13, N° 1.
Chatelain S. (1998) « Du budget administratif au budget outil de gestion. Le cas des musées français », Finance Contrôle Stratégie, Vol. 1, N° 3, septembre 1998, pp. 5-33.
CNCC (1995) Le commissaire aux comptes dans les clubs sportifs, CNCC Edition, Paris. Deloitte & Touche (1999) Annual Review of Football Finance 1998, août 1999.
Dictionnaire  Permanent  Droit  du  Sport  (1998)  « Clubs  professionnels  (statut  juridique) »,  « Soutien  des collectivités territoriales », juillet 1998, Editions Législatives, pp. 587-603, pp. 2913-2928.
Durand C. (1996) « Les relations entre le sport professionnel et les collectivités locales depuis 1975 », Premières Rencontres Ville-Management : Le Maire-Entrepreneur, Biarriz, 5-6 septembre 1996, Presses Universitaires de Pau, pp. 297-318.
El-Hodiri M. et Quirk J. (1971) « An economic model of a professional sports league », Journal of Political Economy, Vol. 79, pp. 1302-1319.
Evrard Y. et al. (1993) Le management des entreprises artistiques et culturelles, Economica, Paris. Gervais M. (1997) Contrôle de gestion, 6ème édition, Economica, Paris.
Hoehn T. et Szymanski S. (1999) « The Americanization of European football », Economic Policy, N° 28, avril 1999, pp. 205-240.
La Lettre de la Ligue Nationale de Football (mensuel) et Profession football, Bulletin d'information de l'Union des Clubs Professionnels de Football (périodicité variable).
L'Expansion (1999) « Le nouvel âge d'or du foot business », n° 591, 18/02 - 3/03/99, pp. 37-50.
Lalanne M. (1994) Les processus de contrôle dans les clubs sportifs professionnels, Mémoire de DEA en Sciences de Gestion, Université de Rennes I, septembre 1994.
Löning H., Pesqueux Y. et al. (1998) Le contrôle de gestion, Dunod, Paris, Chapitre 10 : « Le contrôle de gestion des services », pp. 173-194.
Loret A. et al. (1993) Sport et management - De l'éthique à la pratique, Dunod, Paris.
 Mattys N. (1999) « Carton jaune au football ? Footie contre Footsie : qui bat qui ? », Problèmes Economiques, N° 2.619, 2 juin 1999, pp. 29-30.
Malo J. L. et Mathé J. C. (1998) L'essentiel du contrôle de gestion, Editions d'organisation, Paris. Mignon P. (1998) La passion du football, Ed. Odile Jacob, Paris.
Minquet J. P. (1992) « Le produit sport », Revue Française de Marketing, N° 138, pp. 27-35.
Neale W. (1964) « The peculiar economics of professional sports », Quaterly Journal of Economics, Vol. 78, N° 1, février 1964, pp. 1-14.
Pelluault P. (1992) Mise en place des outils de gestion dans un club de football professionnel : budgets et tableaux de bord, Mémoire d'expertise comptable, Paris.
Pigeassou C., Garrabos C. et al. (1997) Management des organisations de services sportifs, PUF, Paris.
Sastre F. (1989) Rapport sur la situation du football de haut niveau, Secrétariat d'état auprès du Ministre d'état, Ministre de l'éducation nationale, de la jeunesse et des sports, octobre 1989.
Théron J. P. et al. (1993) Sport et collectivités locales, Dalloz, Toulouse.
Slack T. (1998) « Is there anything unique about sport management », European Journal for Sport Management, Vol. 5, N° 2, août 1998, pp. 21-29.
Stewart R., Smith A. et Quick S. (1998) « The economic parameters of professional sport in Australia : lessons for sport administrators », European Journal for Sport Management, Vol. 5, N° 2, pp. 50-63.
Szymanski S. et Smith R. (1997) « The english football industry : profit, performance and industrial structure », International Review of Applied Economics, Vol. 11, N° 1, pp. 135-153.

...

Less