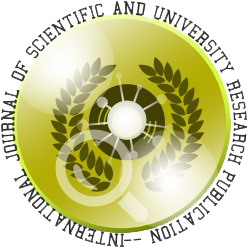 Brand Awareness of Coffee Vending Machines in Erode District, Tamil Nadu
Authore(s) : Mrs.T.Indumathi || Research Scholar – Bharathiar UniversityCoimbatoreAssistant ProfessorSSM School of ManagementNH-47Salem Main RoadKomarapalayam-638183Namakkal (DT)Tamilnadu.
Volume : (3), Issue : 211, January - 2019
Abstract :
This comprehensive market study was undertaken to measure the brand awareness among a sample of consumers for the coffee vending machines. It also incorporates the consumer attitudes and behavior regarding the purchase of coffee from vending machines. It aims at the degree of favorable and unfavorable attitude; the consumer may have on the brands. The qualities of final beverage from the vending machines of the brands were also incorporated in the study. This study covers both primary and secondary data; the primary data is collected from 100 respondents and secondary data from various published reports. The collected data is analyzed through the percentage analysis, factor analysis and appropriate charts. The results of the study stresses that improvement is needed to bring awareness of coffee vending machines in Erode District.
Keywords :
Brand Awareness, Consumer Attitudes, Coffee Vending Machines.
Cite This Article:
Coffee Vending Machines in Erode District
Vol.I (3), Issue.I 211
Article No : 10023
Number of Downloads : 101
References :

 Dr. D. D. Sharma, Marketing Research Principles, Applications and Cases - 2003, Sultan Chand & Sons Educational Publishers, New Delhi. Gilbert A. Churchill.JR, Basic Marketing Research - 4th Edition, The DRYDEN PRESS, A Division of Harcourt College Publishers. Kevin Lane Keller, Strategic Brand Management Building, Measuring and Managing Brand Equity, Pearson Education. George E. Belch & Michael A. Belch, Advertising and...

More

 Dr. D. D. Sharma, Marketing Research Principles, Applications and Cases - 2003, Sultan Chand & Sons Educational Publishers, New Delhi.
Gilbert A. Churchill.JR, Basic Marketing Research - 4th Edition, The DRYDEN PRESS, A Division of Harcourt College Publishers.
Kevin Lane Keller, Strategic Brand Management Building, Measuring and Managing Brand Equity, Pearson Education.
George E. Belch & Michael A. Belch, Advertising and Promotion- An Integrated Marketing Communications Perspective - 6th Edition, Tata McGraw-Hill Publishing Company Limited, New Delhi
Philip Kotler, Kevin Lane Keller, Abraham Koshy, Mithileshwar Jha, Marketing Management A South Asian Perspective, 13th Edition, Pearson Education.

...

Less