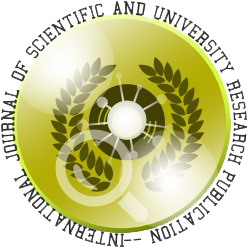 The metamorphosis of predicate extensions: A morpholexical study of verb extensions in the Shona language
Authore(s) : Francis Matambirofa || Senior LecturerAfrican Languages and LiteratureUniversity of ZimbabweEmail: fmatambirofa@gmail.com.
Volume : (13), Issue : 205, January - 2019
Abstract :
This article explores the behaviour of verb extensions in the Shona language from historical linguistics and empirical points of view. Its main thrust is based on two related arguments. The first is that not every extension can pair with every other verb in the language. I refer to the ability or otherwise of a given extension to couple and derive a meaningful construction with a verb as its semantic compatibility. The corollary is that there are semantic compatibility constraints that need to be accounted for, which impede a free-for-all co-occurrence of verbs and extensions in the language. The second related argument is that different extensions exhibit varying levels of semantic compatibility with verbs, a phenomenon that I refer to as productivity. The main argument of this article is therefore that the interfacing of semantic compatibility and productivity provides clues to groups of extensions' relative morpholexical evolution in the language.
Keywords :
Shona language, verb extensions, semantic compatibility, verb productivity, metamorphosis, serial verb constructions, transitive verb, intransitive verb.
Cite This Article:
A morpholexical study of verb extensions
Vol.I (13), Issue.I 205
Article No : 10033
Number of Downloads : 102
References :

Baker, M. (1988). Incorporation: A Theory of Grammatical Function: The University of Chicago Press. Byarushengo, E. Duranti, A. and Hyman, L. (1977). Haya Grammatical Structures: Phonology, Grammar, Discourse. (45-71). Department of Linguistics, University of Southern Carolina. Chakamba, R. H. and Masocha, W. (1987). Jekesa Pfungwa 3: Bhuku ReBvunzo dze'A' Level Shona. Harare: Longman. Chigidi, W.L. (1988). Focus Study Aids:...

More

Baker, M. (1988). Incorporation: A Theory of Grammatical Function: The University of Chicago Press.
Byarushengo, E. Duranti, A. and Hyman, L. (1977). Haya Grammatical Structures: Phonology, Grammar, Discourse. (45-71). Department of Linguistics, University of Southern Carolina.
Chakamba, R. H. and Masocha, W. (1987). Jekesa Pfungwa 3: Bhuku ReBvunzo dze'A' Level Shona. Harare: Longman.
Chigidi, W.L. (1988). Focus Study Aids: Shona 'A' Level Revision Course. Harare: College Press Publishers.
Chigidi, W.L. (1988). Focus Study Aids: Shona 'O' Level Revision Course (2nd ed.). Harare: College Press Publishers.
Chimhundu, H., Mberi, E.N., Mangoya, E., Chitauro, M. and Matambirofa,         F.   (1996).   Duramazwi   ReChiShona:   Shona Standard Dictionary. Harare: College Press Publishers .
Chimhundu, H. and Chabata, E. (2007). Duramazwi Redudziramutauro Nouvaranomwe. Gweru: ALLEX Project and Mambo Press.
Croft,  W.  (1990). Typology and Universals. Cambridge: Cambridge University Press.
Duranti, A. and Byarushengo, E. (1977). On the notion of direct object.
In E. Byarushengo, A. Duranti, and L. Hyman, (1977). Haya Grammatical Structures: Phonology, Grammar, Discourse, (45-71). Department of Linguistics, University of Southern Carolina.
Givon, T. (1971). Historical syntax and synchronic morphology: An archaeologist's field trip' CLS no 7, Chicago Linguistics Society.Chicago: University of Chicago Press.
Guthrie, M. (1970). The Status of radical extensions in Bantu languages.In  Collected  paper  on  Bantu  Linguistics,  London:  Gregg International Publishers.
Haegeman, L. (1994). Introduction to Government and Binding Theory 2nd ed. Oxford: Blackwell Publishers.
Harford, C. (1991). Object asymmetries in Kitharaka.  In K. Hubbard (ed.).  Proceedings  of  the  Seventeenth Annual  Meeting  of  the Berkeley Linguistics Society: Special Session on African Language Structures. Berkeley Linguistic Society.
Heine, B. Claudi, U. and Hünnemeyer, F. (1991). Grammaticalization: A Conceptual Framework. Chicago: The University of Chicago Press.
Katamba, F. (1993). Morphology. London: MacMillan.
Mashiri, P. and Warinda, C. (1999). Dudziramutaro. Gweru: Mambo Press.
Matambirofa, F. (2010). The Syntax of Applicative and Causative Constructions in Shona: An LFG/LMT Theoretical Account. Saarbrücken: Lambert Academic Publishing.
Mpofu-Hamadziripi, N. Ngunga, A. E.N. Mberi and Matambirofa, F. (2013). A Descriptive Grammar of Shona. Harare: Sable Press.
Mberi, N. E. (2002). The Categorical Status and Functions of the Auxiliary in Shona. ALLEX Project: Universities of Norway and Zimbabwe.
Mchombo, S. (1999). Argument structure and verbal morphology in Chichewa. Malawian Journal of Linguistics 1, 57-75.
Rugemalira, J. (1991). What is a symmetrical language? In K. Hubbard (ed.).  Proceedings  of  the  Seventeenth Annual  Meeting  of  the Berkeley Linguistics Society: Special Session on African language structures. Berkeley: Berkeley Linguistic Society.
Rugemalira, J. (1993). Bantu multiple 'object' constructions. Linguistic Analysis, 23 (3-4), 226-252.
Schachter, P. (1974). A non-transformational account of serial verbs.Studies in African Linguistics, 5, 253-270.
Trithart, L. (1977). Causatives and instrumentals. In E. Byarushengo, et al., (eds.), Haya Grammatical Structures: Phonology, Grammar, Discourse, (89-98). Department of Linguistics, University of Southern Carolina.

...

Less