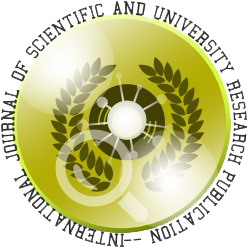 Willingness to buy the branded local food products of the consumers: the case of Ispir sugar bean as a local food product
Authore(s) : Nuray Demi̇ || Department of Agricultural EconomicsCollage of AgricultureAtaturk University25240-Er- zurumTurkey.
Volume : (3), Issue : 211, January - 2019
Abstract :
The aim of the study was to analyze the willingness to buy the branded Ispir sugar bean as a local food product of the target consumers, and to identify the major segmentation variables related to the socioeconomic of the target consumers. In order to reach to these aims, the principle component analysis (PCA) and cluster analysis considering the data obtained from a survey conducted with 205 households in Erzurum, Turkey were used. The results of the study showed that light, medium and heavy users were described by the factors related to the willingness to purchase the product with the private label being one type of the manufacturer brands by considering the social statute, the local brand food product with Ispir region of origin spurring the rural development, and the Ispir sugar bean with generic brand based on hedonic and sensorial quality attributes, respectively.
Keywords :
Ispir sugar bean, local product, principle component and cluster analyses, customer and society marketing orientations.
Cite This Article:
The case of Ispir sugar bean as a local food product
Vol.I (3), Issue.I 211
Article No : 10027
Number of Downloads : 102
References :

Anonymous, (2010). Annual report, The data of documentation centre of Erzurum Metropolitan Municipality, Erzurum-Turkey. Kotler, P. and Armstrong, G. (2004). Principles of marketing. 10th ed. New Jersey, USA: Pearson Prentice Hall, Inc. p. 178-197. Mucuk, I. (2010). Principles of marketing. 18th ed. Beyazit-Istanbul, Turkey: Turkmen Publish. p. 25-152 p. SPSS Base 15. (2006). SPSS Base 15 User's Guide. Chicago, IL, USA: SPSS...

More

Anonymous, (2010). Annual report, The data of documentation centre of Erzurum Metropolitan Municipality, Erzurum-Turkey.
Kotler, P. and Armstrong, G. (2004). Principles of marketing. 10th ed. New Jersey, USA: Pearson Prentice Hall, Inc. p. 178-197.
Mucuk, I. (2010). Principles of marketing. 18th ed. Beyazit-Istanbul, Turkey: Turkmen Publish. p. 25-152 p.
SPSS Base 15. (2006). SPSS Base 15 User's Guide. Chicago, IL, USA: SPSS Inc. p. 161-184.
Topcu, Y. (2004). The evaluation of production and marketing policies with total quality management in food industry. Turkish Journal of Agricultural Economics 10: 27-41.
Topcu, Y. (2006). Brand competition and consumer behaviors in dairy products: the case study in Erzurum province (PhD dissertation). Ataturk University, Natural and Applied Sciences Institute, Erzurum, Turkey.
Topcu, Y. and Isik, H.B. (2007). New marketing strategies in the food product market: private brands vs. manufacturer brands. Turkish Journal of Agricultural Economics 13(1): 7-17.
Topcu, Y., Isik, H.B. and Dagdemir, V. (2007). The changing role of agro-food marketing in new economy. Journal of the Faculty of Agriculture 38 (2), 207-214.
Topcu, Y., Isik, H.B. and Uzundumlu, A.S. (2008). Manufacturing brands vs. store brands: a case of liquid vegetable oil market. In: International Conference on Business Management and Economics. Erzurum-Turkey. 1a: 95-115.
Topcu, Y. (2009). Determining the appropriate marketing tactic and strategies and the relationship between the marketing and cooperation. In: Workshop of Appropriate Marketing Methods. Ispir-Erzurum, Turkey. 2a: 5-24.
Topcu, Y. (2009a). The development period of the private label products. Bizim Market 76(6): 84-86.
Topcu, Y. (2009b). Exploring Turkish olive oil consumer behaviors using conjoint analysis. Journal of Applied Biological Science 2(3): 01-05.
Topcu, Y. and Uzundumlu, A.S. (2009). Analysis of factors affecting customer retailer loyalty in Turkish food market: the case of Erzurum. Italian Journal of Food Science 21(2): 157-169.
Topcu, Y., Uzundumlu, A.S. and Yavuz, F. (2010). Designing the marketing strategies for Ispir sugar bean as a local product using conjoint analysis. Scientific Research and Essays 5(9): 887-896.
Topcu, Y. and Uzundumlu, A.S. (2011). Turkish consumers purchase attitude and behaviors towards Kahramanmaras type ice cream as a local branded product. African Journal of Business Management, (in press).
Topcu, Y., (2012). Rural development-contemporary issues and practices. In. Adisa, R.S. (eds.). Integrated marketing approach as a rural development tool. Rijeka, Croatia: InTech-Open Access Publisher. p. 257-283.

...

Less