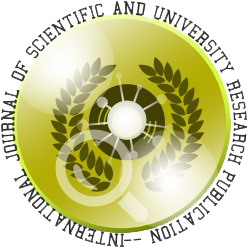 APPORTS DE L'ETHNICITE À LA CULTURE EN SCIENCES DE GESTION
Authore(s) : Vassili Joannides || APPORTS DE L'ETHNICITE A LA CULTURE EN SCIENCES DE GESTION. Finance Contrôle StratégieAssociation FCS201114 (1)pp.33-68.
Volume : (13), Issue : 205, February - 2018
Abstract :

This paper starts from critiques addressed by Bhimani (1999), Baskervile (2003) and Hofstede (2003) to the uses (and abuses) of Hofstede's (1980, 2001) five dimension- cultural model. These critiques contend that studying ethnicity in a looser framework than that of the initial model would enable a refined  understanding  of  management devices and practices. Therefore, this paper aims   at   assessing   the   contributions   of ethnicity  to  management  research  through the analysis of twenty publications in management accounting research. This study points to two contributions: a refined understanding  of  management  control devices and practices as well as a possible enrichment of cultural models used in management science. Lastly, this paper provides the French reader with a conceptual and methodological framework enabling him or her to operationalise ethnicity in his or her research. Résumé : Cet article part des critiques de Bhimani (1999),   Baskerville   (2003)   et   Hofstede (2003) adressées à l'utilisation du modèle penta dimensionnel développé par Hofstede (1980, 2001) pour appréhender la culture culturelle. Ces trois critiques convergent vers le  fait  qu'étudier  l'ethnicité  dans  un  cadre plus souple que le modèle initial permettrait une compréhension plus fine des outils et pratiques de gestion. Dans ce contexte, cet article   vise   à   évaluer   les   apports   de l'ethnicité à la recherche en sciences de gestion au travers de l'analyse de vingt publications en contrôle de gestion. Cette étude conclut sur deux formes d'apport : un affinement de la compréhension des outils et pratiques de contrôle de gestion et un enrichissement des modèles culturels utilisés en  sciences  de  gestion.  Enfin,  il  offre  un cadre conceptuel et méthodologique au chercheur francophone désireux de s'engager dans l'étude de l'ethnicité.
Keywords :
Culture,  ethnicité,  contrôle  de gestion, sciences de gestion.
Cite This Article:
L'ETHNICITE À LA CULTURE EN SCIENCES DE GESTION
Vol.I (13), Issue.I 205
Article No : 10037
Number of Downloads : 102
References :

Ahrens, T., et Chapman, C.S. (2007). « Management accounting as practice ». Accounting, Organizations and Society 32, 1-27. Ahrens, T., et Mollona, M. (2007). « Organisational control as cultural practice--A shop floor ethnography of a Sheffield steel mill ». Accounting, Organizations and Society 32, 305-331. Alawattage, C., Hopper, T., et Wickramasinghe, D. (2007). « Introduction to management accounting in less developed countries...

More

Ahrens, T., et Chapman, C.S. (2007). « Management accounting as practice ». Accounting, Organizations and Society 32, 1-27.
Ahrens, T., et Mollona, M. (2007). « Organisational control as cultural practice--A shop floor ethnography of a Sheffield steel mill ». Accounting, Organizations and Society 32, 305-331. Alawattage, C., Hopper, T., et Wickramasinghe, D. (2007). « Introduction to management accounting in less developed countries ». Journal of Accounting & Organizational Change 3,183 -191.
Alawattage,  C.,  et  Wickramasinghe,  D.  (2009).  «  Weapons  of  the  weak:  subalterns' emancipatory accounting in Ceylon Tea ». Accounting, Auditing & Accountability Journal 22,379-404.
Annisette, M. (2000). « Imperialism and the professions: the education and certification of accountants in Trinidad and Tobago ». Accounting, Organizations and Society 25, 631-659. Annisette, M. (2003). « The colour of accountancy: examining the salience of race in a professionalisation project ». Accounting, Organizations and Society 28, 639-674.
Arendt, H. (1989). La crise de la culture. Folio.
Banks, M. (1996). Ethnicity: anthropological constructions. Routledge.
Baskerville, R.F. (2003). « Hofstede never studied culture ». Accounting, Organizations and Society 28, 1-14.
Bennett, J.W. (1993). Human ecology as human behavior. Transaction Publishers.
Berland, N., et Gervais, M. (2008). « À quoi ont rêvé (et n'ont pas rêvé) les chercheurs en contrôle  durant  les  dix  dernières  années?  Dix  ans  de  recherche  en  contrôle  ».  Finance Contrôle Stratégie 11, 109-148.
Bhimani,  A.  (1999).  «  Mapping  methodological  frontiers  in  cross-national  management control research ». Accounting, Organizations and Society 24, 413-440.
Charreire, S., et Huault,  I. (2008).  « From Practice-based Knowledge to the Practice of Research: Revisiting Constructivist Research Works on Knowledge ». Management Learning 39, 73-91.
Chew, A., et Greer, S. (1997). « Contrasting world views on accounting: Accountability and Aboriginal culture ». Accounting, Auditing & Accountability Journal 10, 276 - 298.
Cooper, C., Taylor, P., Smith, N., et Catchpowle, L. (2005). « A discussion of the political potential of Social Accounting ». Critical Perspectives on Accounting 16, 951-974.
Cooper, D. (1980). « Discussion of towards a political economy of accounting ». Accounting, Organizations and Society 5, 161-166.
Covaleski, M.A., et Dirsmith, M.W. (1990). « Dialectic tension, double reflexivity and the everyday accounting researcher: On using qualitative methods ». Accounting, Organizations and Society 15, 543-573.
Davie, S.S.K. (2000a). « Accounting for imperialism: a case of British-imposed indigenous collaboration ». Accounting, Auditing & Accountability Journal 13, 330 - 359.
Davie, S.S.K. (2000b). « THE SIGNIFICANCE OF AMBIGUITY IN ACCOUNTING AND EVERYDAY LIFE: THE SELF-PERPETUATION OF ACCOUNTING ». Critical Perspectives on Accounting 11, 311-334.
Davie, S.S.K. (2005). « The politics of accounting, race and ethnicity: a story of a Chiefly-based preferencing ». Critical Perspectives on Accounting 16, 551-577.
Davie, S.S.K. (2007). « A colonial "social experiment": Accounting and a communal system in British-ruled Fiji ». Accounting Forum 31, 255-276.
Davie, S.S.K. (2008). « An autoethnography of accounting knowledge production: Serendipitous and fortuitous choices for understanding our social world ». Critical Perspectives on Accounting 19, 1054-1079.
Douglas,  M.,  et  Wildavsky,  A. (1982).  Risk and  Culture,  An  Essay on  the Selection  of Technological and Environmental Dangers. University of California Press.
Efferin, S., et Hopper, T. (2007). « Management control, culture and ethnicity in a Chinese Indonesian company ». Accounting, Organizations and Society 32, 223-262.
Eriksen, T.H. (1993). Ethnicity and nationalism: anthropological perspectives. Pluto Press.
Fearfull, A., et Kamenou, N. (2006). « How do you account for it?: A critical exploration of career opportunities for and experiences of ethnic minority women ». Critical Perspectives on Accounting 17, 883-901.
Fenton, S. (1999). Ethnicity - Racism, class and culture. McMillan Press.
Fleischman, R.K., et Tyson, T.N. (2004). « Accounting in service to racism: monetizing slave property in the antebellum South ». Critical Perspectives on Accounting 15, 376-399.
Gallhofer, S., et Chew, A. (2000). « Introduction: accounting and indigenous peoples ». Accounting, Auditing & Accountability Journal 13, 256 - 267.
Geertz, C. (1975). The interpretation of cultures : selected essays. Hutchinson.
Gibson, K. (2000). « Accounting as a tool for Aboriginal dispossession: then and now». Accounting, Auditing & Accountability Journal 13, 289 - 306.Godelier,   M.   (2002).   Au   fondement   des   sociétés   humaines:   ce   que   nous   apprend l'anthropologie. Albin Michel.
Gray, R. (2002). « Of messiness, systems and sustainability: towards a more social and environmental finance and accounting ». The British Accounting Review 34, 357-386.
Gray, R. (2010). « Is accounting for sustainability actually accounting for sustainability...and how would we know? An exploration of narratives of organisations and the planet ». Accounting, Organizations and Society 35, 47-62.
Greer,  S.,  et  Patel,  C.  (2000).  «  The  issue  of  Australian  indigenous  world-views  and accounting ». Accounting, Auditing & Accountability Journal 13, 307 - 329.
Gurd, B. (2008). « Remaining consistent with methods? An analysis of grounded theory research in accounting ». Qualitative Research in Accounting & Management 5, 122-138. Harrison, G.L., et McKinnon, J.L. (1999). « Cross-cultural research in management control systems design: a review of the current state ». Accounting, Organizations and Society 24,483-506.
Haviland, W., Prins, H., Walrath, D., et McBride, B. (2005). Cultural anthropology: the human challenge. Thomson.
Hofstede,  G.  (1980).  Culture's  consequences  :  international  differences  in  work-related values. Newbury Park.
Hofstede, G. (2001). Culture's consequences, second edition: comparing values, behaviors, institutions and organizations across nations. Sage.
Hofstede, G. (2003). « What is culture? A reply to Baskerville ». Accounting, Organizations and Society 28, 811-813.
Hopper, T., et Powell, A. (1985). « Making sense of research into the organizational and social aspects of management accounting: a review of its underlying assumptions ». Journal of Management Studies 22, 429-465.
Hopper, T., Tsamenyi, M., Uddin, S., et Wickramasinghe, D. (2009). « Management accounting in less developed countries: what is known and needs knowing ». Accounting, Auditing & Accountability Journal 22, 469-514.
Hopwood, A.G. (1994).  « Accounting and everyday life: An introduction ».  Accounting, Organizations and Society 19, 299-301.
Hopwood, A.G. (2009). « Accounting and the environment ». Accounting, Organizations and Society 34, 433-439.
Iribarne (d'), P. (1993). La logique de l'honneur. Seuil.
Joannidès, V. (2009). « Accountability and ethnicity in a religious setting: the Salvation Army in France, Switzerland, the United Kingdom and Sweden ». Unpubllished PhD dissertation. DRM - CREFIGE, Université Paris Dauphine.
Joannidès, V., et Berland, N. (2008a). « Grounded theory: quels usages dans les recherches en contrôle de gestion ». Comptabilité Contrôle Audit 14, 72-94.
Joannidès, V., et Berland, N. (2008b). « Reactions to reading   'Remaining consistent with methods? An analysis of grounded theory research in accounting' - A comment on Gurd ». Qualitative Research in Accounting & Management 5, 253-261.
Kim, S.N. (2004). « Imperialism without empire: silence in contemporary accounting research on race/ethnicity ». Critical Perspectives on Accounting 15, 95-133.
Kim,  S.N. (2008).  « Whose voice  is  it  anyway?  Rethinking  the oral  history method  in accounting research on race, ethnicity and gender ». Critical Perspectives on Accounting 19, 1346-1369.
Llewellyn, S., et Walker, S.P. (2000). « Household accounting as an interface activity; the home, the economy and gender ». Critical Perspectives on Accounting 11, 447-478.
Mauss, M. (1954). Sociologie et anthropologie. Presses Universitaires de France.
Mayrhofer, U. (2002). « Environnement national et stratégies de rapprochement : une analyse des entreprises françaises et allemandes ». Finance Contrôle Stratégie 2, 61-84.
McNicholas, P., Humphries, M., et Gallhofer, S. (2004). « Maintaining the empire: Maori women's experiences in the accountancy profession ». Critical Perspectives on Accounting 15, 57-93.
Meschi, P.-X., et Riccio, E.L. (2006). « Analyse longitudinale de l'impact du risque-pays et des différences culturelles sur la survie des coentreprises internationales au brésil entre 1974 et 2005». Finance Contrôle Stratégie 9, 87-111.
Modell, S. (2009). « In defence of triangulation: a critical realist approach to mixed methods research in management accounting ». Management Accounting Research 20, 208-221.
Neu,  D.  (2000).  «  Accounting  and  accountability  relations:  colonization,  genocide  and Canada's first nations ». Accounting, Auditing & Accountability Journal 13, 268 - 288.
Neu, D., et Graham, C. (2004). « Accounting and the holocausts of modernity ». Accounting, Auditing & Accountability Journal 17, 578 - 603.
Rex, J. (1986). Race and ethnicity. Open University Press.
Scupin, R. (1998). Cultural anthropology: a global perspective. Prentice Hall.
Smith, S., et Young, P.D. (1998). Cultural anthropology: understanding a world in transition. Prentice Hall.
Tyson, T.N., Fleischman, R.K., et Oldroyd, D. (2004). « Theoretical perspectives on accounting for labor on slave plantations of the USA and British West Indies ». Accounting, Auditing & Accountability Journal 17, 758 - 778.
Weber, M. (1922). Economy and Society. The University of California Press.
Wickramasinghe, D., et Hopper, T. (2005). « A cultural political economy of management accounting controls: a case study of a textile Mill in a traditional Sinhalese village ». Critical Perspectives on Accounting 16, 473-503.
Wickramasinghe, D., Hopper, T., et Rathnasiri, C. (2004). « Japanese cost management meets Sri Lankan politics: Disappearance and reappearance of bureaucratic management controls in a privatised utility ». Accounting, Auditing & Accountability Journal 17, 85 - 120.

...

Less