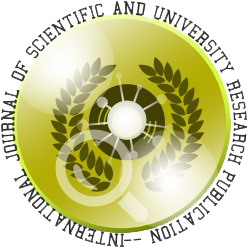 Creating a New Type of Laboratory Science Practice Teaching Mode by WeChat
Authore(s) : Han Wei || Clinical LaboratoryXuzhou Mining Group General HospitalXuzhouChina.
Volume : (13), Issue : 205, February - 2018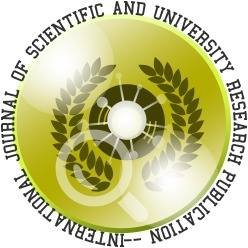 Abstract :

This paper is aimed at creating a new type of Laboratory Science Practice Teaching Mode by means of We Chat .We will explore inventively Laboratory Science intern teaching work by means of We Chat combined with the teaching form of "flipping classroom" to change the roles of teachers and students , so as to improve students' learning initiative and autonomous learning ability. In order to make interns during the internship stage have a better sense of responsibility, sense of mission, apply medical knowledge to the future clinical work better and equip themselves with the ability to communicate well with clinics and patients. Therefore, they are able to become a qualified tester who can better serve patients and the clinical service.Establishing and applying laboratory science We Chat plan form, the Clinical laboratory of the Second Affiliated Hospital of Xuzhou Medical University has received consistent appreciation from the medical staff and patients after half a year's trial run period. While perfecting Laboratory Science brand, it provides a new service mode for the development of the clinical laboratory, new ideas for the clinical practice teaching mode so that interns of Laboratory Science will have due qualification and ability as a Laboratory Science Major. We believe that with the further development of We Chat platform, Laboratory Medicine will provide more accurate, timely and high-quality service for patients and clinical work.
Keywords :
WeChat Platform, Filping Classroom, Laboratory Medicine, Innovative Services, Clinical Communication, Practice Teaching.
Cite This Article:
Laboratory Science Practice Teaching Mode by WeChat
Vol.I (13), Issue.I 205
Article No : 10088
Number of Downloads : 101
References :

X. Ting,R. G. dong, C. Dan,Z. Hong,Z. J. Xin,H. P. Jun, G. Bing (2015), "Exploration of new teaching mode in undergraduate clinical practice of laboratory medicine,". China medical herald, Vol.12, No.16, pp.84-88. P. J. Gang, Z. Z. Ying, Y.X.Ying (2005), "PROGRESSES ON MICROMACHINED FLOW SENSORS BASED ON MEMS TECHNOLOGIES,"ADVANCES IN MECHANICS.Vol.3, pp.361-376. C. L. Jun, L. Bin, M. L. Na (2011), "Thinking...

More

X. Ting,R. G. dong, C. Dan,Z. Hong,Z. J. Xin,H. P. Jun, G. Bing (2015), "Exploration of new teaching mode in undergraduate clinical practice of laboratory medicine,". China medical herald, Vol.12, No.16, pp.84-88.
P. J. Gang, Z. Z. Ying, Y.X.Ying (2005), "PROGRESSES ON MICROMACHINED FLOW SENSORS BASED ON MEMS TECHNOLOGIES,"ADVANCES IN MECHANICS.Vol.3, pp.361-376.
C. L. Jun, L. Bin, M. L. Na (2011), "Thinking about the status of faculty during clinical teaching of medical students,"Chin J of Med Edu Res, September , Vol.10, No.9, pp.1034-1036.
Z.   X.   lin,   H.   Fang   (2011),   "Test   the   problems   and countermeasures of practice teaching,".Lab.Med Clin, August .
Zhou L, Xiaolong X U, Urology D O. (2018) The Application and  Experience  of  PBL  Mode  Combined  With  WeChat Platform in Urology Teaching Process [J]. China Continuing Medical Education.
Zhou C, Peng Y M, Deng S J (2018). Application effect of We Chat public platform in nursing teaching of oper-ating room [J]. China Modern Medicine.
Shu H S, Wang D W, Chao Q (2018). Research on Application of Flipping Classroom Combined with Wechat Platform and Medical Resource APP in Neurosurgery Teaching [J]. Medical Information.
Yang  F,  Wei  J,  Liu  C (2018).  Research  on  Individualized Teaching Service Based on WeChat Public Platform [J]. China Computer & Communication.
S. Jing, D. C. Bo, Z. B. Yu, T. X, M. Li , Y. P. Lin (2014), "A preliminary study on the influence evaluation of the weibo WeChat platform in scientific and technological journals,". Journal of science and technology of China. vol 5.
W.  Ping (2014), "Construction and  Application of WeChat Mobile Learning Platform,"Modern   Educational Technology.Vol.5, pp.88-95.
W.Ping (2013),"Analysis of Support Functions and  Design Principles of Mobile Learning Based on WeChat,"Distance Education Journal.November , Vol.6, pp.34-41.
Z.Ping,    Z.W.Shuo   (2017),"Flipped  Classroom:  Theory, Development History and     Effectiveness,"Journal  of Educational Studies. Vol.1, pp.46-55.
H.Wei (2016)," Create a new pattern of inspection service with WeChat   platform," International   Journal of Laboratory Medicine, Vol.12, pp.1744-1745.
Jia-Xin L I, Xiao-Jing L I, Wei C H (2018). The Application of Blended Teaching Model Based on WeChat Public Platform in the Course of Medical Biochemistry [J]. Medicine Teaching in University.
Pan R, Yuntao J I, Pharmacy D O.(2018) The Practice and Exploration  of  the  Teaching  Method  of  the  New  Case Teaching  in  Clinical  Pharmacy  Undergraduate  Interns  [J].China Continuing Medical Education.

...

Less