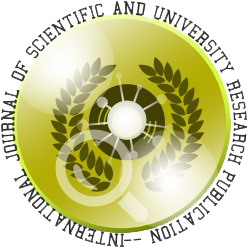 "Complementary Medicine": Complementary and Alternative Health Approaches in Pediatric and Adolescent Gynecology
Authore(s) : Frank M. Biro MD || Child Life and Integrative Care Division of Adolescent and Transition MedicineCincinnati Children's Hospital Medical CenterCincinnatiOhio.
Volume : (13), Issue : 205, August - 2018
Abstract :

Complementary and alternative health care  approaches are  prevalent in the patients and families served by practitioners in pediatric and adolescent gynecology. This  article addresses gaps in  knowledge, including new terminology, prevalence of  use,  rates of  and reasons behind nondisclosure, and potential interactions of herbal products with prescribed medication. It closes with practical complementary health approaches to  the adolescent with dysmenorrhea.
Keywords :
Complementary medicine, Complementary health approaches, Dysmenorrhea, Integrative health.
Cite This Article:
Health Approaches in Pediatric
Vol.I (13), Issue.I 205
Article No : 10033
Number of Downloads : 105
References :

Kligler B,  Maizes  V,  Schachter  S,  et  al:  Core competencies  in  integrative medicine for  medical school curricula: a prop Acad Med 2004; 79:521 Cowen VS, Cyr   V:  Complementary and alternative medicine in US  medical schools. Adv  Med Edu Prac 2015; 6:113 Upchurch DM, Rainisch BK:  A sociobehavioral model of  complementary and alternative medicine providers, products, and practices: findings from the...

More