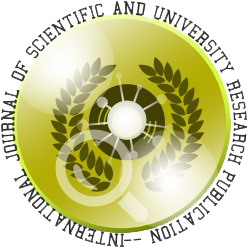 A Study on Customer Preference Towards Advertising
Authore(s) : B.LOGESWARI PG || StudentDepartment of Management StudiesPeriyar Maniammai UniversityThanjavur.
Volume : (3), Issue : 211, January - 2019
Abstract :
Advertising is a way of communication to convince the customer for making purchase or service and delivery information to the viewers. This study is on customer preference towards advertising. For this research we have chosen 50 respondents in and around Thanjavur city through a structured questionnaire. The data collected from 50 respondents have been analyzed using percentage analysis. The findings were interpreted on the basis of results arrived out of the analysis.
Keywords :
Advertisement, Customer Preference, Product, Purchase Decision.
Cite This Article:
Customer Preference Towards Advertising
Vol.I (3), Issue.I 211
Article No : 10033
Number of Downloads : 102
References :

http://www.palgrave-journals.com/dbm/journal/v18/n4/full/dbm201133a.htm. file:///C:/Users/logu/Downloads/ijrcm-1-IJRCM-1_vol-4_2013_issue-5_May-art-07.pdf. http://en.wikipedia.org/wiki/Marketing_management. 4http://en.wikipedia.org/wiki/Television_advertisement. http://www.publishyourarticles.net/knowledge-hub/business-studies/advertising.htm. http://indianresearchjournals.com/pdf/APJM- MR/2013/February/13.pdf. ...

More