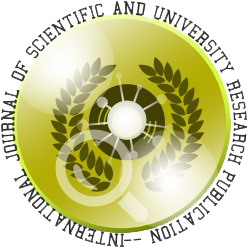 A STUDY ON CUSTOMER SATISFACTION ON THE SALES AT ARINGNAR ANNA SUGARS, THANJAVUR
Authore(s) : T.ANANTHAN || Final year MBAPeriyar Maniammai Universityanjavur.
Volume : (3), Issue : 211, January - 2019
Abstract :
e
sales
force can be both a rich source of market intelligence and a key vehicle for implementing marketing strategy historically in many organisations. the sales function operated in tactical isolation from marketing strategy  increasingly companies are exploring the advantages of integrating sales with marketing an approach which has been  positively linked with improvements in business performance this study explores a specific aspect of the connection between sales and marketing integration and better performance.
Keywords :
Sales strategy marketing strategy sugar industry consumer industry.
Cite This Article:
HE SALES AT ARINGNAR ANNA SUGARS, THANJAVUR
Vol.I (3), Issue.I 211
Article No : 10036
Number of Downloads : 101
References :
http://crl.du.ac.in/ical09/papers/index_files/ical-108_103_233_2_RV.pdf | http://www.flashcardmachine.com/marketing-chapter-21.html