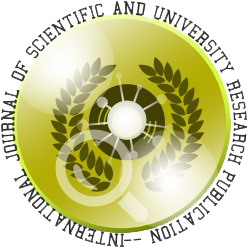 Commentary A further critique of growth economics
Authore(s) : Herman Daly || School of Public PolicyUniversity of MarylandUnited States.
Volume : (13) , Issue : 205, January - 2019
Abstract :

Four  years   ago  I  wrote a  critique  of  the   "Growth  Report",  a  two-year  study  by  the   prestigious international  Commission on Growth and   Development, published  by  the   World Bank  (Anon.,2008). Here  I would like to reflect on  the  "reaction" to my  review— specifically that it was ignored! Many issues and many people are deservedly  ignored. But  should we  ignore the   question of  whether growth still  increases wealth faster than illth,  as  it  did  in  the  past empty world, or  whether in the  new  full world it has  begun to  in- crease illth  faster than wealth? Is growth still economic in the  literal sense, or has it become uneconomic? This is the  main  question raised in my review. Surely  it is not  a trivial  question, and  my discomfort at seeing it  roundly ignored transcends the  mere personal pique that one  feels at being  brushed off. So I will begin  with a few remarks on why  I think my  critical review failed  to  initiate a  dialog  with the authors of the  Growth Report,  and  why  I think that is indicative of a deeper failing  within the  economics profession. Following that I will consider the  eleven fallacies  and  confusions that in  my  experience most frequently obstruct reasoning about growth.
Keywords :
Uneconomic growth World Bank, Commission on  Growth and Development, Wealth and illth, Limiting factor, Complementarity and substitutability, Funds and flows.
Cite This Article:
A further critique of growth economics
Vol.I (13) , Issue.I 205
Article No : 10052
Number of Downloads : 104
References :

Andersen, B., M'Gonigle, M., 2012. Does ecological economics have a future? Contradiction and reinvention in the age  of  climate change. Ecological Economics 84,37–48. Growth and development: critique of a credo. Population and Development Review 34  (3) September (Review of Commission  on  Growth and Development, The Growth  Report: Strategies for Sustained Growth and Inclusive Development. Washington, DC: The World Bank,...

More

Andersen, B., M'Gonigle, M., 2012. Does ecological economics have a future? Contradiction and reinvention in the age  of  climate change. Ecological Economics 84,37–48.
Growth and development: critique of a credo. Population and Development Review 34  (3) September (Review of Commission  on  Growth and Development, The Growth  Report: Strategies for Sustained Growth and Inclusive Development. Washington, DC: The World Bank,  2008. xiii+180 p. $26.00 (pbk). Available at «http://www.growthcommission.org/ index.php?option=com_content&task=view&id=96&Itemid=169»).
Daly,   H.E.,  2007. Ecological Economics and  Sustainable  Development.  Edgar Elgar, Publishers, Cheltenham, UK (See chapter 11).
Georgescu-Roegen, Nicholas, 1972. The Entropy Law and the Economic Process. Harvard University Press, Cambridge, MA.
Hicks,  J.R., 1946. Value and Capital: An  Inquiry into Some Fundamental  Principles of Economic Theory, 2nd ed.  Clarendon Press, Oxford.

...

Less