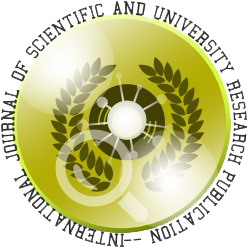 Current Trends In English Language Teaching
Authore(s) : Alia Abd el Jawad el CHEIKH IBRAHIM || Phd. International Politics & English Business
Volume : (3), Issue : 211, January - 2019
Abstract :

In this Article we will go through The paper is examined to present the current and popular trends in ELT that have been used practically in current years in the entire world reviewing the past trends. Moreover, this is also an endeavor to encourage the ELT trainer to modernize their classroom arrangements (managements). The ELT trends that were very popular in the past have vanished today and have been substituted by others. Several factors have contributed to the adoption of new trends in ELT. The research found that the following trends are the very popular.
Teaching with Technology
Teachers connect with web 2.0
Blockbuster course books kept alive through "New" versions
English as a Lingua Franca (ELF)
Learner Centeredness and Needs
Portfolio Development for Teachers
Syllabus Design and Materials Development
Keywords :
Web 2.0, English Language Teaching, Corpus Linguistics, English as Lingua franca core (ELF).
Cite This Article:
Trends In English Language
Vol.I (3), Issue.I 211
Article No : 10028
Number of Downloads : 150
References :

Maley, A. (1992). Global issues in English Language Teaching. Practical English Teaching, 13 (2), 73. Trends in English Language Teaching Today by Adrian Underhill, A. 2004,April. Trends in English language teaching today. MED Magazine, issue 18. Retrieved September 15, 2007 from | http//macmillian.com//. Touchstone - From Corpus to Course Book by Michael McCarthy Cambridge University Press. Hughes, Langston. Langston Hughes and the...

More

Maley, A. (1992). Global issues in English Language Teaching. Practical English Teaching, 13 (2), 73.
Trends in English Language Teaching Today by Adrian Underhill, A. 2004,April. Trends in English language teaching today. MED Magazine, issue 18. Retrieved September 15, 2007 from | http//macmillian.com//.
Touchstone - From Corpus to Course Book by Michael McCarthy Cambridge University Press.
Hughes, Langston. Langston Hughes and the Chicago Defender. Urbana: University of Illinois Press, 1995.
Hughes, Langston. The Big Sea: An Autobiography. London: Pluto Press, 1986.

...

Less