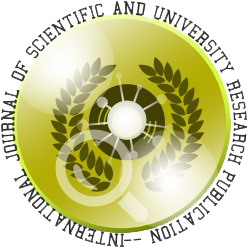 Les ERP changent-ils le contrôle de gestion ?
Authore(s) : François MEYSSONNIER || ESM/IAE de Metz 3 place Edouard Branly 57070 Metz E-Mail : meyssonnier@esm.univ-metz.fr.
Volume : (13), Issue : 205, January - 2019
Abstract :

Integration  of  management  information  in  ERP becomes usual and big firms management control is now mostly carried out in an ERP environment. An   overview   is   made   about   ERP   impact   on management   control   concepts   and   tools   and management accountant function and behaviour. The research approach, based on ten case studies, in an intermediate method between qualitative field studies   and   questionnaire   answer   analysis,   is presented. Firms are introduced and organization of interviews explained. Research results are given and enables to describe control tools as well as management accountant behaviour in the ERP context of observed companies. Finally, a result analysis is implemented in order to develop and justify a specific view on management control evolution following ERP introduction and in order to discuss the contingency impact of ERP on management control characteristics. Résumé:  L'intégration de l'information de gestion dans le cadre d'ERP se généralise et le contrôle de gestion s'effectue maintenant la plupart du temps en environnement ERP dans les grandes entreprises. Un état de l'art est effectué relativement à l'impact des ERP aussi bien sur les concepts et les outils du contrôle de gestion que sur la fonction et le rôle des contrôleurs de gestion. La démarche de recherche, fondée sur dix études de cas  dans  une  approche  intermédiaire  entre  les monographies   qualitatives   et   les   questionnaires déclaratifs, est ensuite justifiée. Les entreprises sont présentées et la conduite des entretiens explicitée. Les  résultats  de  la  recherche  sont  restitués  et permettent de décrire les outils du contrôle et les comportements   des   contrôleurs   de   gestion   en environnement ERP dans les cas observés. Une analyse des résultats est enfin menée proposant une vision argumentée de l'évolution du contrôle de gestion suite à l'introduction des ERP et discutant la notion de contingence des caractéristiques du contrôle de gestion par rapport aux ERP
Keywords :MOTS CLES. - Progiciels de Gestion Intégrée (PGI)   -   Impact   organisationnel   -   Contrôle   de gestion  - Calculs de coûts.
Cite This Article:
le contrôle de gestion
Vol.I (13), Issue.I 205
Article No : 10036
Number of Downloads : 148
References :

Anastas M. (1997), « The changing world of management accounting and financial management », Management Accounting (UK), octobre, p 48-51. Azan W. (2002), « Les projets d'ERP ou penser les pratiques managériales à l'intersection de plusieurs logiques projets : le cas Farman », actes du congrès des IAE, Paris. Berry M. (1983), Une technologie invisible ? L'impact des instruments de gestion sur l'évolution des systèmes...

More

Anastas M. (1997), « The changing world of management accounting and financial management », Management Accounting (UK), octobre, p 48-51.
Azan W. (2002), « Les projets d'ERP ou penser les pratiques managériales à l'intersection de plusieurs logiques projets : le cas Farman », actes du congrès des IAE, Paris.
Berry M. (1983), Une technologie invisible ? L'impact des instruments de gestion sur l'évolution des systèmes humains, Cahiers de recherche du CRG, Ecole Polytechnique.
Besson P. (1999), « Les ERP à l'épreuve de l'organisation », Systèmes d'Information et Management, n°4, décembre 1999, p 21-52.
Bidan M., El Amrani R., Geffroy-Maronnat B., Marciniak R. et Rowe F. (2004), « Progiciels de gestion intégrés et  flexibilités :  vers  des  systèmes  fortement  couplés ? »,  Flexibilités  et  performances,  sous  la  direction  de Beaujollin-Bellet R., La découverte, p 73-90.
Boitier M. (2004), « Les ERP. Un outil au service du contrôle des entreprises ? », Le mythe de l'organisation intégrée, Sciences de la société, n° 61, p 91-106.
Bollecker  M.  (2003),  « La  dimension  sociologique  du  contrôle  de  gestion  par  l'analyse  des  relations  de coopération entre contrôleurs de gestion et responsables opérationnels », cahiers de recherche du GREGOR (IAE de Paris), 21 pages.
Burns J. et Scapens R. (2000), « Conceptualising management accounting change : an institutional framework »,Management Accounting Research, 11 (1), p 3-25.
Cannone R. et Damret J.-L. (2002), «Résultats d'une enquête sur l'implantation et l'utilisation des ERP en France», Revue Française de Gestion Industrielle, vol. 21, n° 4, p 29-36.
Caglio A. (2003), « Entreprise Resource Planning systems and accountants : towards hybridisation ? », European Accounting Review, vol. 12, n°1, p 123-153.
Chtioui T.  (2003),  « Le contrôleur de  gestion et  les progiciels  ERP  :  nouvelles perspectives ou  nouvelles frontières », cahiers de recherche CREFIGE, 20 pages.
Cooper R et Kaplan R. (1998), « The promise – and peril – of integrated cost systems », Harvard Business Review, vol. 76, p 109-119.
Gabriels X. (2004), « The influence of ERPS on decision making and management control : the impact of the speed of adoption », 27ème congrès de l'EAA (Prague), 58 pages.
Gosselin M. et Mévellec P. (2003), « Plaidoyer pour la prise en compte des paramètres de conception dans la recherche sur les innovations en comptabilité de gestion », Comptabilité Contrôle Audit, numéro spécial « Les innovations managériales » , mai, p87-110.
Granlund M. et Malmi T. (2002), « Moderate impact of ERPS on management accounting : a lag or permanent outcome ? », Management Accounting Research, 13 (3), p 299-321.
Henson H. (1997), « Back office solutions for management accounting », Management Accounting (US), avril, p 47-51.
Hyvönen T. (2003), « Management accounting and information systems : ERP versus Best of Breed », European Accounting Review, vol. 12, n°1, p 155-173.
Meyssonnier F. (2004), « Réponse à Jean Fiévez », Comptabilité Contrôle Audit, juin , p 188-189.
Meyssonnier F. et Pourtier F. (2004a), «ERP, changement organisationnel et contrôle de gestion », congrès de l'AFC (Orléans), 18 pages.
Meyssonnier F. et Pourtier F. (2004b), « Le rôle essentiel du centre de compétences pour la réussite des projets ERP », cahiers de recherche du CEREMO, décembre, 20 pages.
Pérotin P. (2002), « Mise en place de SAP R/3 : Résultats d'une étude exploratoire », actes du congrès des IAE, Paris.
Reix  R.  (2002),  « Changements  organisationnels  et  technologies  de  l'information »,  cahiers  du  GREGO (Montpellier 2), n°12, décembre.
Ribeiro  J.  et  Scapens  R.  (2004),  « Power,  institutionalism,  ERP  systems  and  resistance  to  management accounting : a case study », 27ème congrès de l'EAA (Prague), 34 pages.
Rowe  F.  (1999),  «  Cohérence,  intégration  informationnelle  et  changement :  esquisse  d'un  programme  de recherche à partir des progiciels intégrés de gestion », Systèmes d'Information et Management, n°4, décembre, p 3-20.
Scapens  R.  et  Jazayeri  M ;  (2003),  « ERP  systems  and  management  accounting  change :  opportunities  or impacts ? A research note », European Accounting Review, vol 12, n°1, p 201-233
Segrestin D. (2004), « Les ERP entre le retour à l'ordre et l'invention du possible », Le mythe de l'organisation intégrée, Sciences de la société, n° 61, p 3 –15.
Simons  R.  (1990),  «  The  role  of  management  control  systems  in  creating  competitive  advantage  :  new perspectives », Accounting, Organizations and Society, 15, p 127-143.
Tomas J.-L. (2000), ERP et logiciels intégrés, 2ème édition, Dunod.
Tort E. (2004), « Les pratiques comptables des entreprises privées en 2004 », Revue Française de Comptabilité, n° 369, pp.7-17.
Wagle D. (1998), «The case for ERP systems », Mc Kinsey Quaterly, 2, p 130-138.
Willis D. (2001), « Codes for cost management in field-operating organizations », Journal of cost management, septembre-octobre, p 37-42.

...

Less