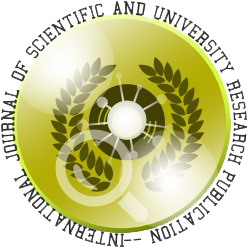 L'EXERCICE DU CONTRÔLE DE GESTION EN CONTEXTE PME : ÉTUDE COMPARÉE DES CAS FRANÇAIS, CANADIEN ET BELGE
Authore(s) : Didier Van Caillie || ProfesseurDirecteur du Service de Diagnostic et Contrôle de l'Entreprise Faculté d'Economiede Gestion et de Sciences Sociales - Université de Liège Boulevard du Rectorat7 - B 31 - Bte 53 - 4000 Liège (Belgique) E-Mail : D.VanCaillie@ulg.ac.be.
Volume : (13), Issue : 205, January - 2019
Abstract :

RésuméLongtemps négligée dans la littérature spécialisée, la fonction de contrôle de gestion exercée en contexte PME a pourtant fait l'objet au cours des dernières années de plusieurs recherches de terrain. La comparaison   des   résultats   de   3   de   ces recherches, développées   en France, au Canada et en Belgique, montre un lien fort  entre le design du système de contrôle de gestion d'une PME et d'une part le  style  de  gestion présent dans  la  PME  et d'autre part la taille de l'entreprise, la nature des couples "Produits/Marchés" servis et les objectifs économiques privilégiés. Abstract : The practice of the management control function In SMEs : a comparison between   the French, the Canadian and the Belgian cases.While neglected for a long time in the specialized literature,  the  management  control  function practiced  in  SMEs  has  however  been  depicted during the last years by some grounded researches. A  comparison  of  some  major  results  from  3  of theses researches, led in France, in Canada and in Belgium, shows a strong link between the design of the management control system with, on the one hand, the management style implemented in a SME and,  on  the  other  hand,  with  the  size  of  the company, the true nature of its markets and its privileged economic goals.
Keywords :
Mots - clés : Contrôle de gestion, PME, style de gestion, gestion  des risques, pilotage stratégique de la PME.
Cite This Article:
: ÉTUDE COMPARÉE DES CAS FRANÇAIS, CANADIEN ET BELGE
Vol.I (13), Issue.I 205
Article No : 10028
Number of Downloads : 108
References :

Anthony R., Govindarajan V. (1998), Management control systems, Mc Graw-Hill, 9ème édition, New-York Bouquin H. (1998), Le contrôle de gestion, Gestion Presses Universitaires de France, 4ème édition, Paris Bragard L. (1992), La PME et l'information, Fondation Roi Baudouin Editeur, Bruxelles Chapellier Ph. (1997), « Profils de dirigeants et données comptables de gestion », Revue Internationale PME, vol. 10, n° 1, pp. 9-41 ...

More

Anthony R., Govindarajan V. (1998), Management control systems, Mc Graw-Hill, 9ème édition, New-York Bouquin H. (1998), Le contrôle de gestion, Gestion Presses Universitaires de France, 4ème édition, Paris Bragard L. (1992), La PME et l'information, Fondation Roi Baudouin Editeur, Bruxelles
Chapellier Ph. (1997), « Profils de dirigeants et données comptables de gestion », Revue Internationale PME, vol. 10, n° 1, pp. 9-41
D'Amboise G., Bakanibona A. (1990), « La planification dans les PME : une synthèse de résultats empiriques, conclusions et recommandations », Revue Internationale PME, pp. 147-166
Donckels R., Aerts R., Cottyn M., Lievens J., Van Caillie D. (1993), Pleins feux sur les PME : de la théorie à la pratique, Roularta Books et Fondation Roi Baudouin Editeurs, Bruxelles.
Dupuy Y. (1987), "Vers de nouveaux systèmes d'information pour le chef de petite entreprise ?", Papier de Recherche du CREGO, IAZ, Université de Montepellier 2.
Fernandez V., Picory C., Rowe F. (1996), « Outils de gestion et espaces concurrentiels des PME », Revue Internationale PME, Vol. 9, n° 1.
Gervais M. (2000), Contrôle de gestion, Economica, 7ème édition, Paris.
GREPME (1995), Les PME : bilan et perspectives, Economica, 1ère édition, Paris.
Holmes S.,  Nicholls  D.  (1988),  « An  analysis  of  the  use  of  accounting information by  Australian small business », Journal of Small Business Management, April, pp. 57-68.
Julien P.A. (1995), Pour une définition des PME, in Les PME : bilan et perspectives, Economica, 1ère  édition, Paris.
Kaplan R., Norton D. (1996), Translating strategy into action : the BalancedScorecard, Harvard Business School Press, Boston.
Lavigne B. (2002), "Contribution à l'étude de la genèse des systèmes d'information comptable des PME : une approche empirique", Actes du XXIIIème Congrès de l'Association Française de Comptabilité, Toulouse.
Löning H., Pesqueux Y., Chiapello E., Malleret V., Méric J., Michel D., Solé A. (1998) : Le contrôle de gestion, Dunod, 1ère édition, Paris.
Lorino P. (1995), Comptes et récits de la performance, Editions d'Organisation, Paris.
Marchesnay M. (1986), La stratégie, Chotard, Paris.
Mc Mahon R., Holmes S. (1991), "Small business financial management practices in North America : a literature review", Journal of Small Business Management, pp. 19-29.
Mc Nair C., Polutnik L, Silvi R.(2001), « Cost management and value creation : the missing link », European Accounting Review, vol. 10, n°1, pp.33-50.
Merchant K. (1997), Modern management control systems, Prentice-Hall, 1ère édition, New-York.
Milgrom P., Roberts J. (1997), Economie, organisation et management, Collection « Ouvertures économiques - Balises », De Boeck Université, Bruxelles.
Nobre T. (2001a), « Le contrôleur de gestion de la PME », Comptabilité – Contrôle – Audit, Vol. 7, Mars, pp.129-146.
Nobre T. (2001b), « Méthodes et outils du contrôle de gestion dans les PME », Finance Contrôle Stratégie, Vol.4, n° 2, Juin, pp. 119-148.
Ooghe H., Van Wymeersch Ch. (1996), Traité d'analyse financière, Kluwer Editions Juridiques et Presses Universitaires de Namur, 6ème édition, Namur.
Raymond L. (1995), « Les systèmes d'information », in Les PME : bilan et perspectives, Economica, 1ère édition, Paris.
Riggs W., Bracker J. (1986), « Operations management and financial performance », American Journal of Small Business, Winter.
Robinson R., Pearce J. (1984), « Research thrusts in small firm strategic planning », Academy of Management Review, vol. 9, n° 1, pp. 128-137.
Van Caillie (1993), "Les points clés de la gestion financière des Petites et Moyennes Entreprises familiales", in Donckels e.a. : Pleins feux sur les PME, Roularta Books, 1ère édition, Bruxelles.
Van  Caillie  (2001),  Principes  de  comptabilité  analytique  et  de  comptabilité  de  gestion,  Les  Editions  de l'Université de Liège, 1ère édition, Liège.
Van Caillie (2002), « Enquête sur les pratiques et les besoins en matière de contrôle de gestion dans les PME.
wallonnes », Cahier de Recherche, Collection du Département de Gestion de l'Université de Liège.

...

Less