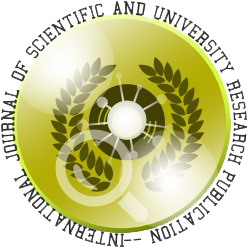 Local Level Strategies For Capturing Tourism Revenue in Manas National Park: Experts' Opinion
Authore(s) : Birinchi Choudhury || Research ScholarDept. of Business AdministrationSchool of Management SciencesTeapur UniversitySonitpur Assam. PIN: 784028.
Volume : (3), Issue : 211, January - 2019
Abstract :
There are number of studies undertaken to measure leakage amount of tourism revenue in the village level economy based on national parks or protected areas. Few studies are undertaken which develop local level strategies based on the available resources the local economy has. The present study has taken this issue by formulating objectives like to identify the cause of leakage and to develop local level strategies. The paper has focused different strategies suggested by the Experts' Panel Opinion.
Keywords :local, strategy, tourism, revenue, leakage.
Cite This Article:
Capturing Tourism Revenue in Manas National Park
Vol.I (3), Issue.I 211
Article No : 10019
Number of Downloads : 103
References :

 Britton, S.G. (2004). Tourism, dependency and development: A mode of analysis in tourism: Critical concepts in the Social Sciences, Tourism, Development and Sustainability, 3, 29–48. Britton, S.G. (1982).The Political Economy of tourism in the Third World, Annals of Tourism Research, 9(3), 331–358.  Brohman, J. (1996). New directions in tourism for third world development, Annals of tourism research, 23(1), 48-70. ...

More

 Britton, S.G. (2004). Tourism, dependency and development: A mode of analysis in tourism: Critical concepts in the Social Sciences, Tourism, Development and Sustainability, 3, 29–48.
Britton, S.G. (1982).The Political Economy of tourism in the Third World, Annals of Tourism Research, 9(3), 331–358.
 Brohman, J. (1996). New directions in tourism for third world development, Annals of tourism research, 23(1), 48-70.
 Choudhury, B. & Goswami, C. (2012). Community participation in minimizing leakage: a case study in Manas National Park. International journal of market- ing and technology, 2 (2), 128-147.
Goodwin, H. (2002). Local community involvement in tourism around national parks: opportunities and constraints. Current Issues in Tourism, 5(3), 338-360.
Gopal, R. Shilpa, V. and Gopinathan, R. (2008). Rural Tourism Development: Constraints and Possibilities with a special reference to Agri-Tourism: A Case Study on Agri Tourism Des- tination: Malegoan Village, Taluka Baramati, District Pune, Maharashtra. Retrieved July 18, 2012 from http://dspace.iimk.ac.in/ bitstream/2259/596/1/512-523.pdf .
 Holland, J. Burian, M. and Dixey, L. (2003). Diversifying the product and expanding the benefits in rural Uganda and the Czech Republic. Retrieved July 18, 2012 from http://www.propoortourism.org.uk/12_rural_ar- eas.pdf .
Lacher, R. G. and Nepal, S.K. (2010). From leakages to linkages: Local-level strategies for capturing tourism revenue in Northern Thailand, Tourism Geographies, 12(1), 77–99.
Sandbrook, C.J. (2010) Putting leakage in its place: the significance of retained tourism revenue in the local context in rural Uganda. Journal of International Development, 22, 124–136.
Sillignakis, K. E. (n.d.) Rural Tourism: An opportunity for sustainable development of rural areas. Retrieved July 19, 2012 from http://www. sillignakis.com/PDF/Rural_Tourism_Finall_ALL.pdf |
Walpole, M.J. and Goodwin, H.J. (2000). Local economic impacts of Dragon Tourism in Indonesia, Annals of Tourism Research, 27(3), 559–576.
 Weaver, D. B. (1998). Peripheries of the periphery: tourism in Tobago and Barbuda. Annals of tourism research, 25 (2), 292-313.

...

Less