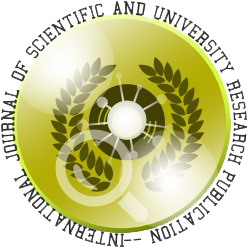 Assessing Secondary School Graduates Resourcefulness: Case Study of Graduates Living within Lilongwe City.
Authore(s) : Matilda Tumalike Matabwa & Lawal Aliyu Umar ||| Reseacher
Volume : 8, Issue : 5, May - 2021
Abstract :
Resourcefulness is the ability to deal with ambiguity effectively, and at the same time doing more with less. Resourcefulness is being more than bright – it is being skilled to recognize solutions in complicated problems without giving up while discovering new things along the way. Youth resourcefulness is one of the greatest assets in any nation. Youths are not just upcoming leaders; instead, they are the most significant investment for the development of any country. Youth serve as a good measure of the extent to which a country can reproduce. Their vitality, accountability, and capacity in society correlate positively with any country's development. Youths are significant in socio-economic and political development so much that any nation needs to consider the youth in their policy developments and education sectors. As a predominantly youth nation, Malawi must consider a purposeful, focused, well-articulated, and well resourceful national youth development policy to develop this country. The study aimed at investigating if secondary education produces resourcefulness in the youths. The data used qualitative and quantitative research methods and interviews with technical and vocational students subsample to test and analyze the study's hypotheses in Lilongwe District.
Keywords :
Collaboration, Differentiated Instruction, Gratification, Learned Resourcefulness,  Parenthood,  Parenting Attitudes,  Positive  Skepticism, Resourcefulness, Self-efficacy, Self-statements, Transformation, Transition.
Cite This Article:
As of 2018, 51 percent of Malawi's population comprises youths under 18 years of age.
Vol.I 8, Issue.I 5
Article No :
Number of Downloads : 100
References :

Erden, S., and Ummet, D. (2014). Examination of High School Students' Learned Resourcefulness: A Review of Gender, Parental Attitudes and Values, International Online Journal of Education Sciences, Vol 6 (1), pp 72-83 Eroglu, Y., Akbaba, S. and Adiguzel, O. (2014). Learned Resourcefulness and Coping with Stress in Mothers of Children with Disabilities, Eurasian Journal of Education Research, Issue 55, pp 243-262 Meichenbaum, D....

More

Erden, S., and Ummet, D. (2014). Examination of High School Students' Learned Resourcefulness: A Review of Gender, Parental Attitudes and Values, International Online Journal of Education Sciences, Vol 6 (1), pp 72-83 Eroglu, Y., Akbaba, S. and Adiguzel, O. (2014). Learned Resourcefulness and Coping with Stress in Mothers of Children with Disabilities, Eurasian Journal of Education Research, Issue 55, pp 243-262 Meichenbaum, D. (1977). Cognitive-behavior Modification. New York: Plenum. Ministry of Education, Science, and Technology....

Less